A comical jab at modern relationships
Wednesday, September 26, 2018 • Telugu Comments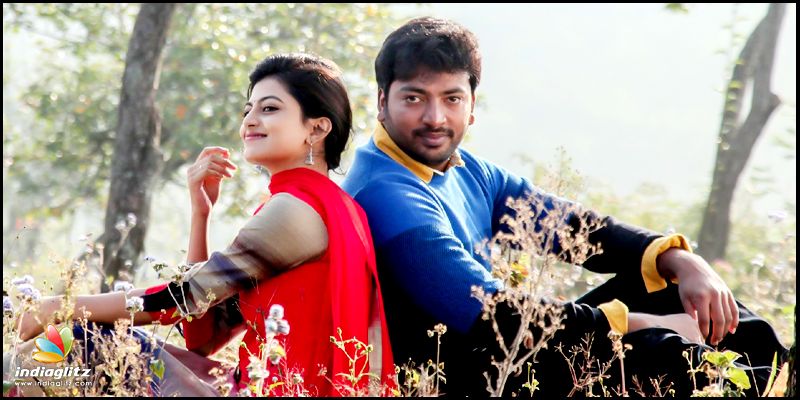 Film: Titanic - Kadhalum Kavundhu Pogum
Composer: Nivas K Prasanna
"A comical jab at modern relationships"
'Titanic' is a much-anticipated movie which stars Kalaiyarasan and Anandhi in the lead roles. The movie which is directed by Janakiraman has its music scored by composer Nivas K Prasanna. Varma Ramasamy and Ashna Zaveri also play important roles in the movie. How does the music fare?
Kaalamum Kettu Pochu: Singers: Nivas K Prasanna, Lyricist: Mohan Rajan
Kaalamum Kettu Pochu is a comical satire about modern-day relationships. Right off the bat, the composition gives you a fair idea of what it's going to be. As is the fusion of Carnatic and the modern in the score, so is the funny commentary on relationships with a colloquial flavor. You would really love how the composer has fused these elements to give out a surprisingly 'clean' sounding track. The take away is, of course, the lyrics and violin portions. 'Kaaviya kadhal ellaam kaagidhamaayi pochu'.  . .As easy as it is in its approach the lyricist has also taken a jab at women who are gold diggers and men who throw acid on women- so it's not at all gender biased. Youngsters are going to love this. Nivas and Mohan Rajan deliver a much enjoyable track.