MUST READ: The big Harish Shankar challenge
Thursday, July 6, 2017 • Telugu Comments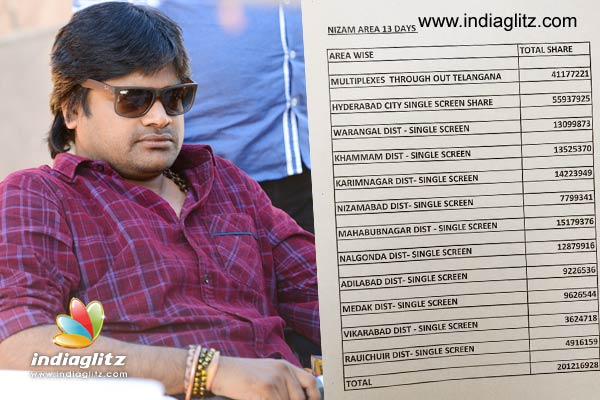 The makers of 'DJ' have decided to take on those who are claiming that the former's claims regarding BO collections of the film are false. They are doing it by presenting the "figures" as they are.
District-wise break-up of collections have been put out for Nizam territory as proof of the claim that the Allu Arjun-starrer has indeed made Rs. 20 Cr.
Harish Shankar has hit out strongly and these are the strongest words coming from a film director in a long time. "If anyone proves this wrong, I will stop making movies. If not, they should shut down their website," he has said, targeting those sections of web media ridiculing the makers' figures.
"I can take the worst of criticism but not at the cost of my cast and crew's hard work when it's insulted by fake articles written due to grudge," he has said. "I wanted to enjoy the success and never wanted to tweet like this, but had to. Yuddham Sharanam Gachami," he has said, quoting Bunny's punch line from the movie.
Related News
Actress Photos
Priyanka Jawalkar
Sanchita Shetty
Rasheeka dutt
Indhuja