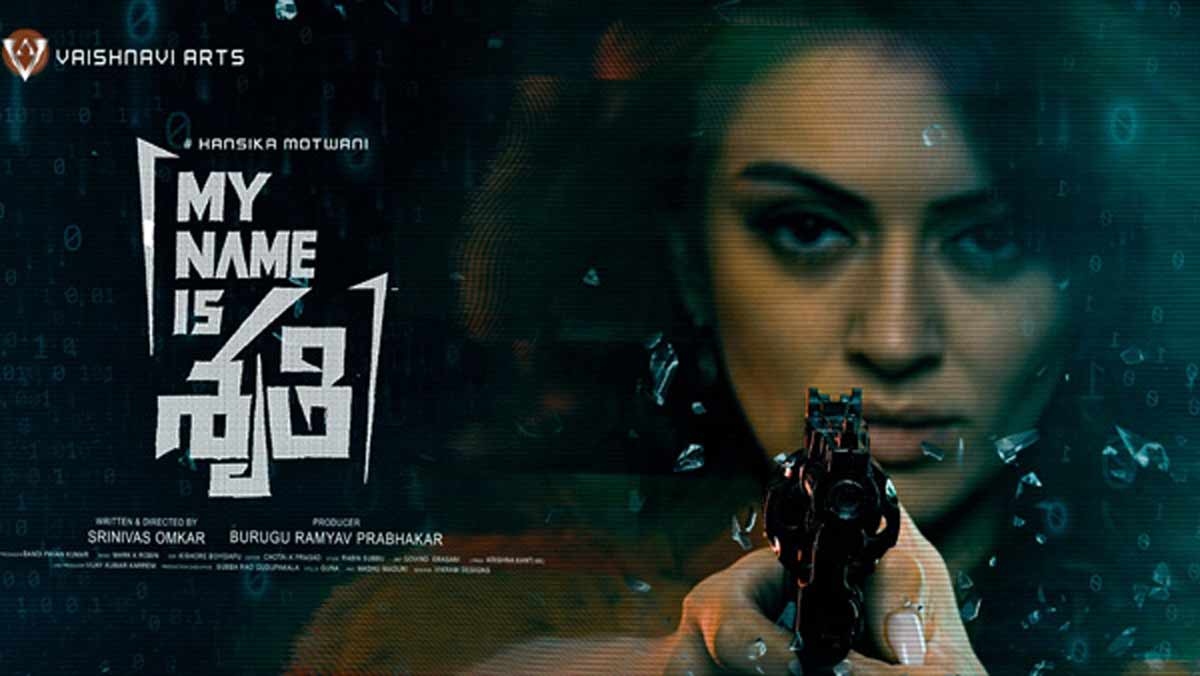 Renowned for her charismatic glamour and equally powerful performances, Hansika is making a much-anticipated return to Tollywood after a considerable hiatus. "My Name is Shruti," directed by the newcomer Srinivas Omkar, has stirred excitement among fans and cinephiles alike. The intriguing teaser and trailer have successfully piqued curiosity, promising a captivating cinematic experience. The film is eagerly awaited and is set to hit the screens on November 17, 2023.
Story:
Shruti (Hansika Motwani) embarks on a career in an advertising agency in Hyderabad, sharing accommodations with a friend in the city. However, a routine return to her room during a commercial shoot unveils a series of startling events, thrusting her into the perilous realm of the feared medical mafia.
As the narrative unfolds, it unravels the intricate details of the medical mafia's operations, interwoven with the involvement of her brother-in-law Bobby (Praveen), Dr. Kiranmayi (Prema), Anu (Pooja Ramachandran), Home Minister Prathap Reddy (Raja Ravindra), boyfriend Charan (Sai Tej), ACP Ranjith (Murli Sharma), and MLA Gurumurthy (Aadukalam Naren). The story delves into the captivating connections and entanglements among these characters, forming a riveting and suspenseful narrative.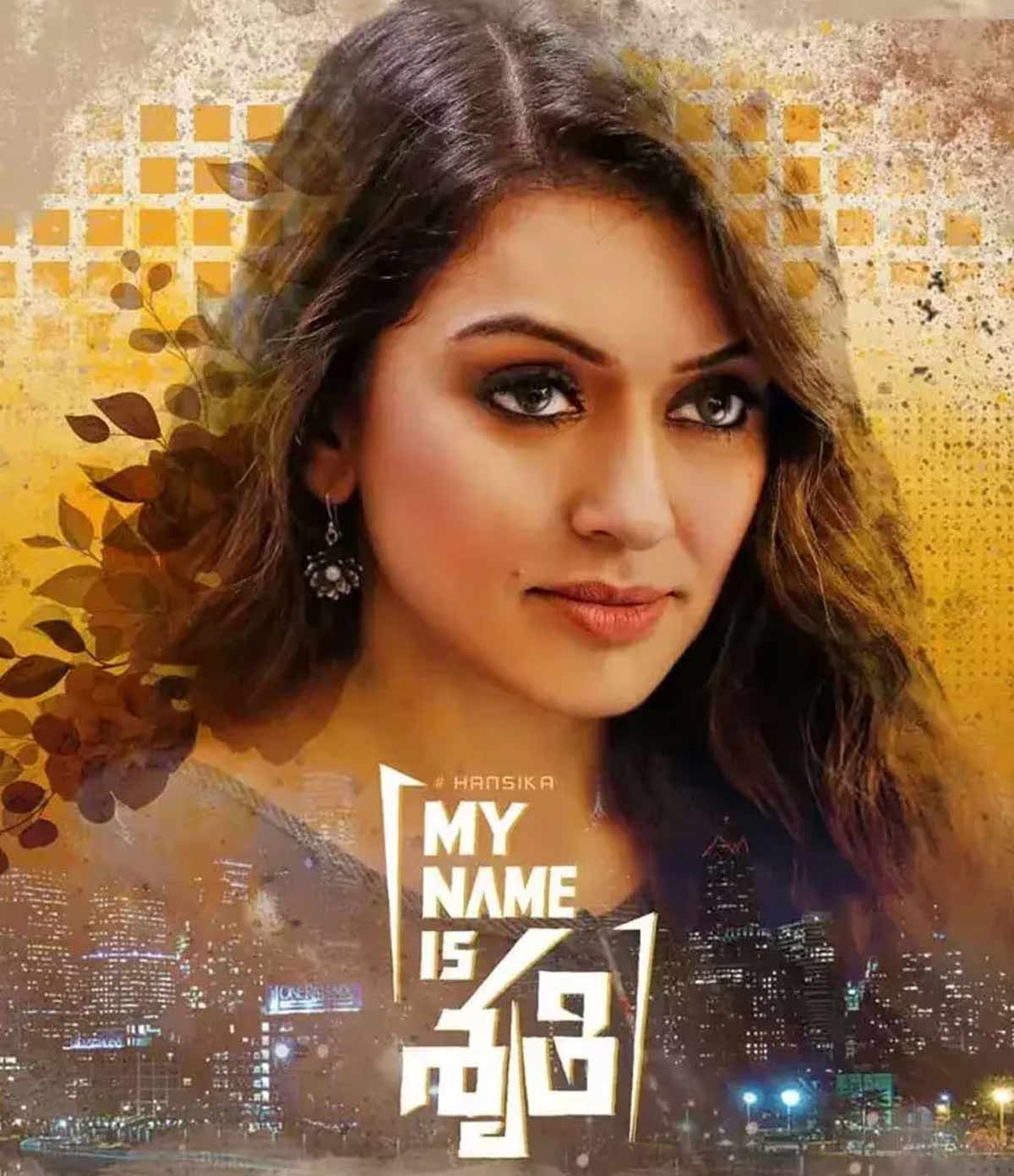 Analysis:
In his debut venture, newcomer Srinivas Omkar presents an intriguing plot centered around the medical mafia in "My Name is Shruti." The narration commences on an exciting note, particularly delving into the intricate world of skin grafting. However, the introduction of additional characters results in a momentary dip in pace, with the detailing and slower progression consuming considerable time. The interest peaks during the interval block.
The second half takes off with a riveting pace, maintaining its momentum until the climactic resolution. The screenplay gains traction, offering a racy and engaging narrative, complemented by spot-on direction. The non-linear approach in the first half, while intriguing, tends to confuse the audience. A slight script fine-tuning and title adjustment could have elevated the narration to greater heights. Nevertheless, considering it's a debut, Srinivas Omkar's efforts are commendable.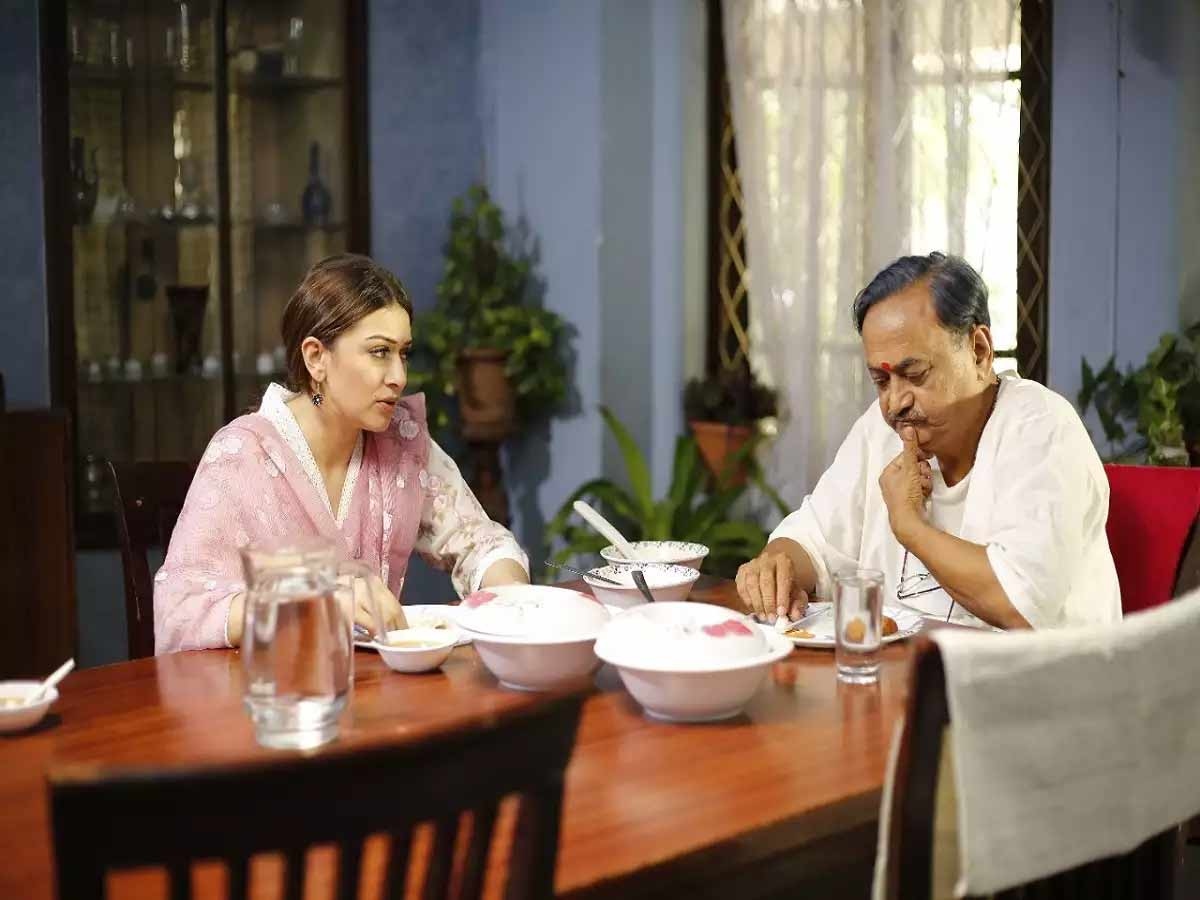 Hansika Motwani delivers a compelling and impactful performance, skillfully portraying a range of emotions and expressions. She shoulders the film adeptly, delivering powerful dialogues that prompt reflection on societal issues. Praveen, in a distinct role, exhibits versatility and captures the audience's attention. Aadukalam Naren and Raja Ravindra portray influential political figures convincingly.
Murli Sharma excels in his role as a police officer, displaying commendable emotions and body language. Jayaprakash delivers a noteworthy performance, and Pooja Ramachandran leaves a lasting impression with her portrayal of a drug peddler. Other supporting cast members, including Dayanand Reddy and CVL Narasimha Rao, contribute effectively.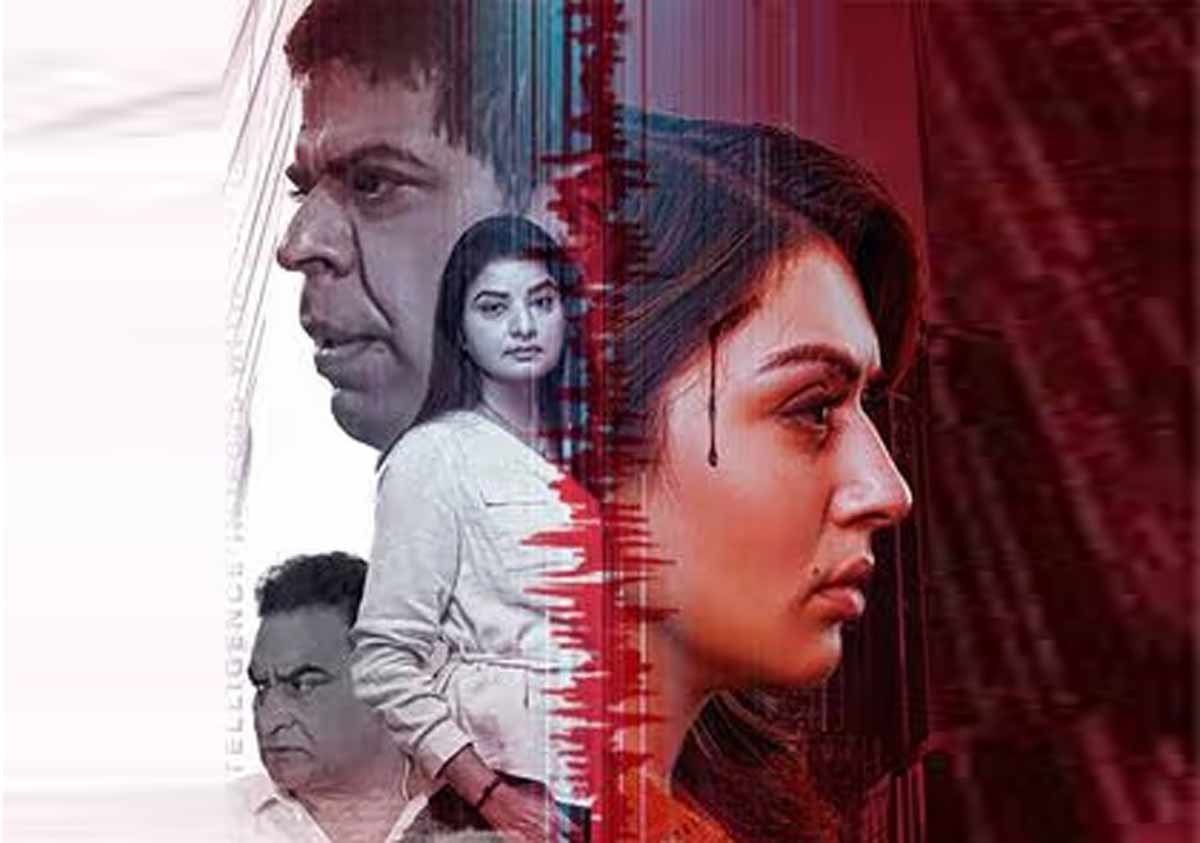 Chota K Prasad's editing, while effective in parts, could have benefited from improvement in the first half, addressing some drag and repetitiveness that hindered the pacing. Mark K Robin's background score creates a significant impact, enhancing the overall cinematic experience. Kishore Boyidapu and Durga Kishore Kumar's cinematography provides captivating visuals, presenting the proceedings in an appealing manner. The film's production values stand out positively.
Verdict:
In "My Name is Shruti," director Srinivas Omkar delves into a fascinating and often overlooked facet of the medical mafia, unveiling an intriguing narrative. Hansika Motwani is showcased in a potent and impactful role, elevating the storytelling.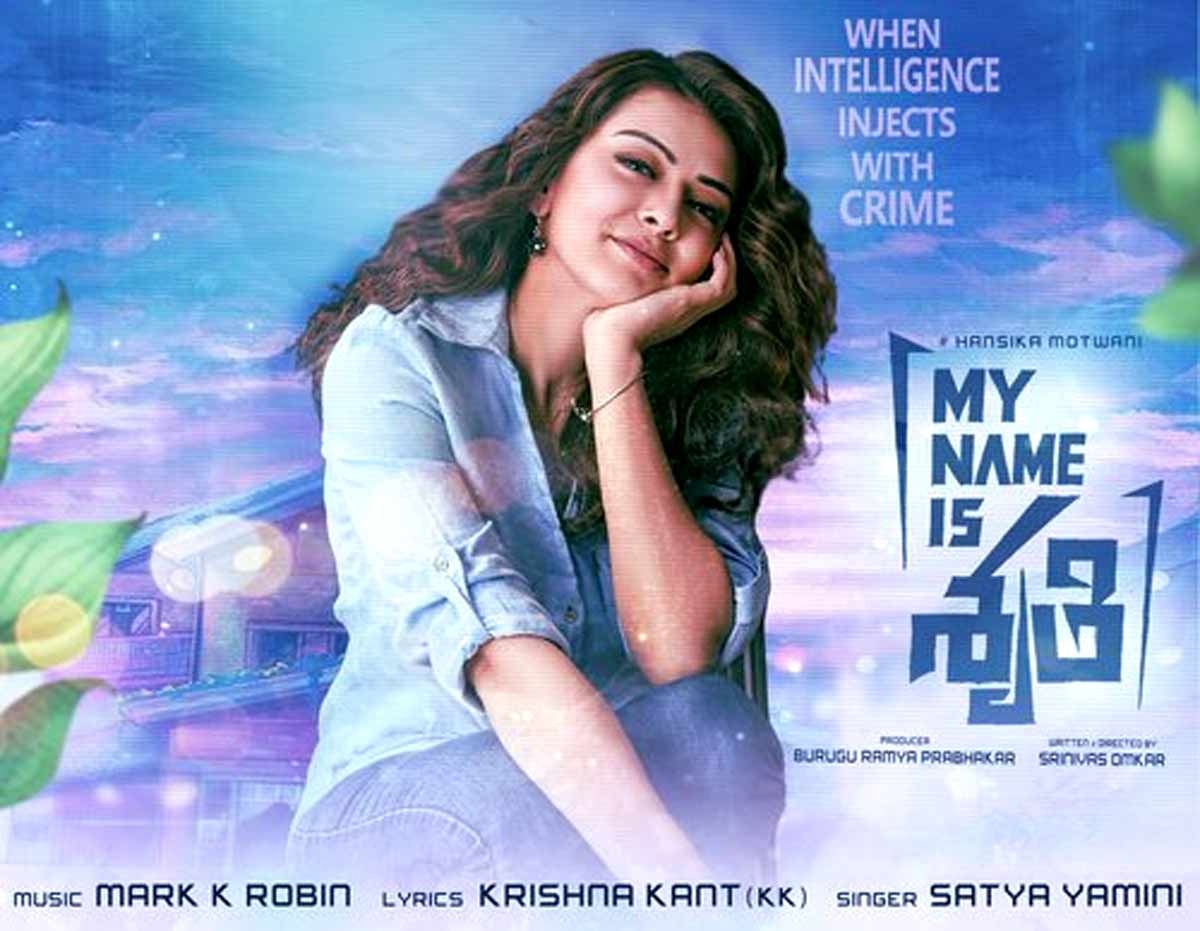 However, the narrative's intensity reaches its pinnacle only towards the end of the first half, sustaining momentum until the conclusion. A suggestion for improvement lies in maintaining a consistent tempo from the onset, as this approach could have heightened the overall impact of the film, capturing the audience's attention more effectively.
Rating: 2.5 / 5.0
Showcase your talent to millions!!
Write about topics that interest you - anything from movies to cricket, gadgets to startups.
SUBMIT ARTICLE
More
Telugu Movie Reviews
Calling Sahasra
Atharva
Animal
Kota Bommali P.S
Aadikeshava
Sound Party