Pop Sensation Katy Perry Breaks Down
Tuesday, June 13, 2017 • Tamil Comments

Listen to article
--:-- / --:--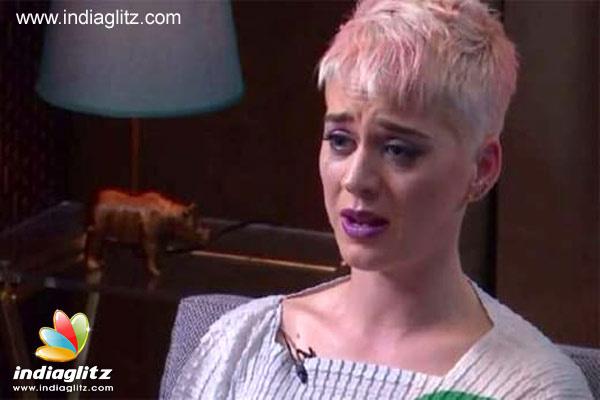 The pop star, who rose to fame from her self-titled debut album, Katy Hudson has finally opened up about her struggles with dealing depression and how it impacted her life in ways the public eye wouldn`t understand.
The pop star raised eye-brows of many when she came to the Ellen Degeneres Show as the guest and gave a quirky yet different interview, which is quite different from her usual style. Fans seemed to notice that and the speculation about her new look and her changed behaviour was debated on the internet.
Speaking to the therapist, Siri Sat Nam Singh, Katheryn Hudson (stage name Katy Perry) sobbed about her struggles with depression and anxiety.
Katy Perry says "I feel ashamed that I would have those thoughts, feel that low and that depressed." and sobs.
She continues "You can be right or you can be loved, I just want to be loved." The tone of her emotion comes from a person who felt lonely even when she had everything. The global sensation too observed the changes that she was making to herself and her life.
She felt a strong disconnect with her inner true-self and felt lost and lonely.
She says "I`m really strong as Katy Perry but sometimes I`m not as strong as Katheryn Hudson"
She continues "People talk about my hair, right? And they don`t like it, or they wish that it was longer" and sobs.
"I so badly want to be Katheryn Hudson that I don`t even want to look like Katy Perry anymore sometimes, and that is a little bit of why I cut my hair." She admits.
She confesses "I`m a bit more nerdy than everybody thinks I am. I`m a big goofball. The fantasy of Katheryn went into Katy and made this bigger than life personality." defining two inner personalities of herself.
Many fans related to her situation and tweeted out their own words for her recovery and battle by supporting her.
Some even tweeted saying it was just heartbreaking to see her crying and praised her for admitting that she misses a part of herself.
This is not the first time a Hollywood star felt like the halo was too much to handle. Stars like Zac Efron, Angelina Jolie, Miley Cyrus and many more fell victim of mental illnesses.
Hopefully, Katy Perry is smart enough to change the world around for her and gets the help that she needs to lead a happy life.
That`s what the fans and friends of Katy would want.
Follow us on Google News and stay updated with the latest!
Follow
Actress Photos
Krithi Shetty
Neha Shetty
Sadha
Tamannah