A DSP Musical
Monday, March 15, 2021 • Telugu Comments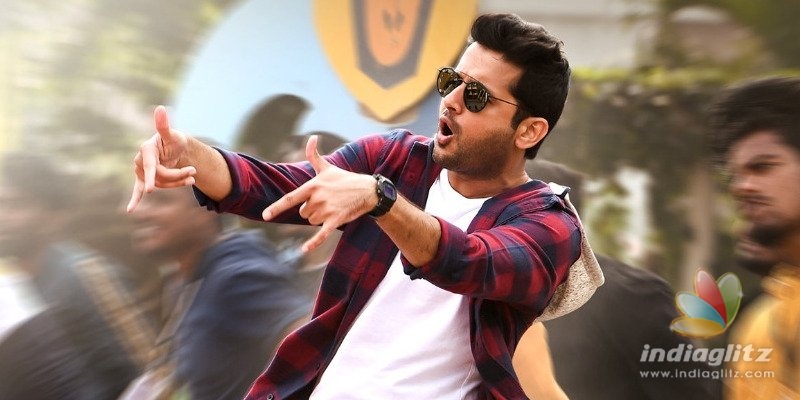 The first single from 'Rang De' is out, on Aditya Music. Here is our review. The other songs will be reviewed as and when they are out.
Emito Idhi
Singers: Kapil Kapilan, Haripriya
Lyricist: Shreemani
The melody is vintage Devi Sri Prasad of the 'Manmadhudu' days. He hasn't done a song like this in years and this is a change to an extent. Shreemani's phrases such as '..kalipe oka kottha ninnu naatho' are poetic. Haripriya's ultra-soft vocals remind us of her 'Uppena' song ('Ranguladdhukunna'). Kapil Kapilan has got a husky voice that suits the mood of this romantic ditty.
Bus Stande Bus Stande
Singers: Sagar
Lyricist: Shreemani
The playful song is true-blue DSP and out-and-out Sagar. Conceptualized around the theme of how a newly-married man loses all hope, the lyrics humorously take husband-wife jokes to the next level. The singer adds youthful vibes with his voice. The composer, for whom songs of this sort are a forte, is minimal and yet makes an impact.
Naa Kanulu Yepudu
Singer: Sid Sriram
Lyricist: Shreemani
Sid Sriram is at his soulful and mesmerizing self here. The 'Samajavaragamana' sensation croons the melody with distinct inflections. When he mouths the fast-paced phrase at the end of each 'charanam', he sounds like a new singer. Shreemani's lyrics, animated by the poetry of a blissful man's joyous heart, make the song feel more sublime than it actually is. Devi Sri Prasad's union with the most-happening singer and prolific lyricist results in creative output.
Choosi Nerchukoku
Singer: David Simon
Lyricist: Shreemani
This is a typical hero-centric song (probably a semi-intro kind of thing, after he has an argument with parents/lecturers) where the hedonistic protagonist rationalizes his carefree life. Shreemani's lyrics deploy grandstanding by mentioning the likes of Einstein, Moon and lion. David Simon's voice is tailor-made for the DSP-powered song. The music makes the cut and that's all can be said about it.