Richa Chadha for women's Justice!
Saturday, September 10, 2016 • Hindi Comments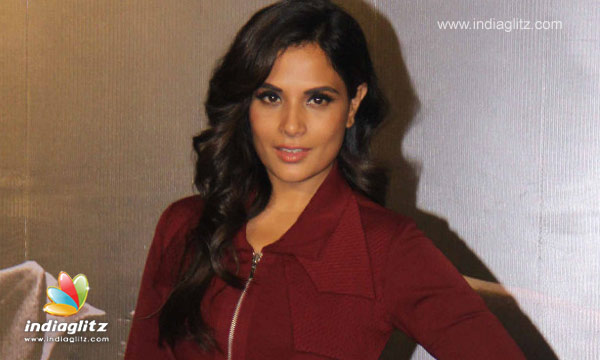 Richa Chadha is on a roll! Buzz is that the 'Sarbjit' actress has been roped in to be the voice of The Justice Institute by the Avon Foundation for Women which is supported by the U.S Secretary of State.
The institute is an innovative and interactive multidisciplinary training and technical assistance collaboration that brings together judges, court officers, public prosecutors, police officers, representatives of government agencies and non-governmental service providers. The Institute seeks to improve victim protection efforts and the criminal justice response to domestic violence in India by facilitating the creation of a more holistic response and ensuring collaboration between allied professionals across disciplines.
For this, Richa has been signed up to launch the programme in India after the global initiative has been supported by some of the biggest celebrities figures including singer Fergie in America most recently. Speaking about the association, Richa said,"We live in a society where On the one hand we applaud the women who have brought glory to India at the Rio Olympics, yet as a nation we continue to discriminate daily. Violence manifests itself in words, through rape and in the guise of culture. To make a difference we need to shift perspective and treat women at par. I appreciate and support the work of the Justice Institute, Avon foundation and the NGO Vital Voices in building accountability and working towards expediting the judicial process. For India to be truly shining we need to first half the population at par."
The actress recently commenced shoot for a major international portal's maiden Indian production 'Powerplay' after having wrapped up her international film, 'Love Sonia' with Freida Pinto and Demi Moore. The actress who recently returned from Melbourne will also be seen on the jury of an International Film Festival making this her second time to be given such an honour in Nara, Japan. And now she is all set to fight for for women's justice.
Good going Richa!!!
Follow us on Google News and stay updated with the latest!
Follow