Tarakasura song shot
Wednesday, March 14, 2018 • Kannada Comments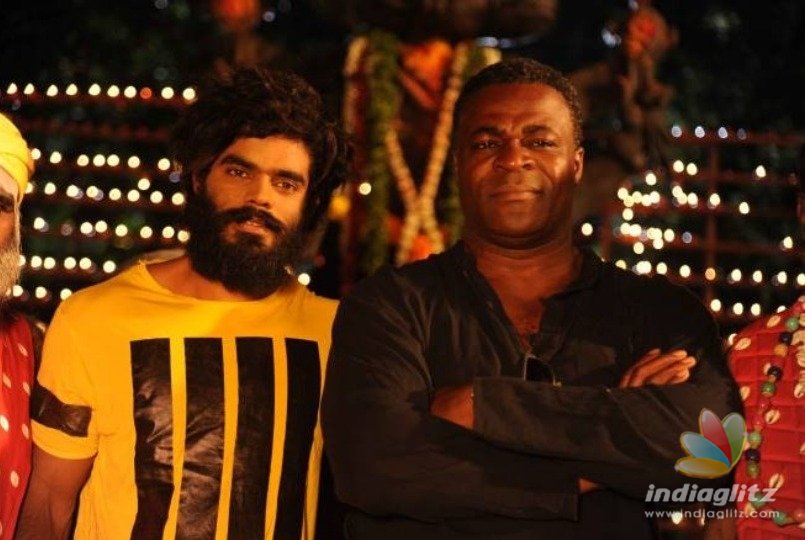 O Balaji Enterprises the toughest film for debutant Vybhav from 'Rathavara' director with Danny Saphani making debut as 'Rakasas' in the film shot an expensive song for the film.
The song penned by Chetan Kumar 'Chandamama Kathe Kelidde, Lainu Hakornu Nodidde, Lavvu Madorna Baithidde…Iga Nane Lavavval Biddu Makkar Agode….was shot at Adichunchanagiri Hills for three days.
Vybhav, Manvitha harish, Kari Subbu, MK Matha and 500 dances with 200 folk dancers stepped for choreographer Murali instructions. Navin Sajju has sung this song for 'Tarakasura'.
Chandrasekhar Bandiappa has written story, screenplay and dialogues for this film. Dharmavish music, Kumar Gowda cinematography, KM Prakash editing, Jolly Bastin, Different Danny stunts part of technical team.
Danny Saphani, Jai Jagadish, Kari Subbu, MK Matha are in supporting roles of 'Tarakasura', M Narasimhulu exhibitor and heading prominent position in KFCC is producer of this film. He is investing on the talent of his son Vybhav.
Actress Photos
Nikitha Pawar
Sheriina
Niharika Konidela
Mishti Chakraborty