Shocking: Rajinikanth's effigy burnt for "insulting Tamils"
Saturday, May 20, 2017 • Tamil Comments

Listen to article
--:-- / --:--



Superstar Rajinikanth's politically laden speech is topping the headlines in all newspapers and it is also being discussed in all News channel debate shows. On Friday Superstar Rajinikanth while addressing his fans asked them to be ready for getting in to the 'war field' when required, indirectly meaning that they should get ready for his political entry at the right time. This was his second speech in the five day meet with his fans.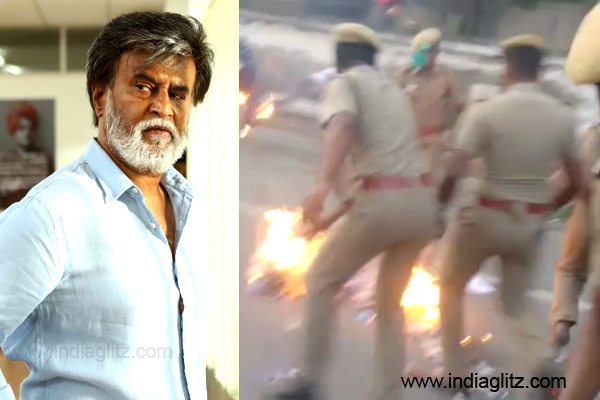 Rajinikanth also expressed regret over certain unsavory comments passed by users in social media for his first speech on Monday. He said that it was sad to note that a section of Tamil people have stooped this low.
Protesting this comment, a few members of 'Thanthai Periyar Dravidar Kazhagam' brunt his effigy in Ambattur Chennai. They also demanded that Rajinikanth has insulted Tamils by saying that they have gone low and demanded an unconditional apology from the Superstar. They also threatened to lay siege to his house if he fails to apologize.
Police immediately swung into action and dispersed the crowd.
Follow us on Google News and stay updated with the latest!
Follow