Endlessly playable
IndiaGlitz [Wednesday, September 5, 2018 • తెలుగు] Comments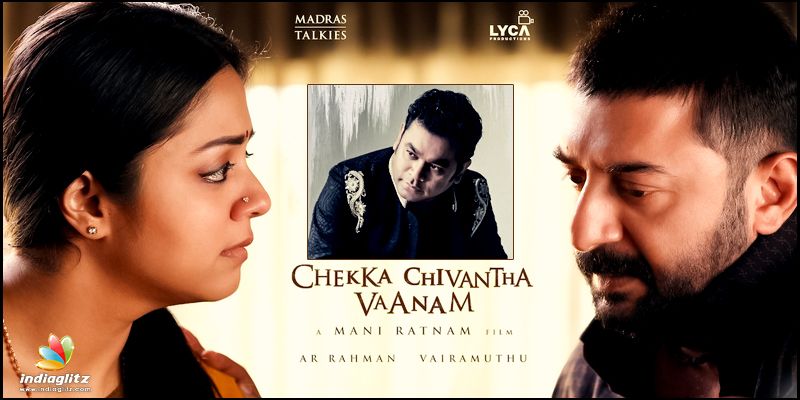 Chekka Chivantha Vaanam - Endlessly playable
'Chekka Chivantha Vaanam', needless to say, is riding on very high expectations from the time of its announcement. And this time music fans are eager- talk about the magic trio getting together once again- Vairamuthu, AR Rahman and Mani Ratnam have given us impressive albums. And this time too, obviously we want more. And here it goes. . .
Bhoomi Bhoomi: Singers: Shakthisree Gopalan, Lyricist: Vairamuthu
It may not be as earthy as its title, but definitely refreshing. There's a lot of intermittent 'vacuum' which contrastingly the completes the song- in terms of character, soul, and aesthetics. Be it the hypnotic guitar reams, Vairamuthu's scintillating lines or Shakthishree Gopalan's mesmerizing rendition or how generally the song's structure blossoms out, you have no option but to surrender to Rahman here. Definitely on loop mode.
Mazhai Kuruvi: Singers: AR Rahman Lyricist: Vairamuthu
Mazhai Kuruvi is on the mellow side. Rahman has rendered his voice for the song and it's definitely a pleasure to hear him go light for the track. However, some might feel the song's rhythmic pattern is slow-moving and trying. But this ode to nature will require you to be in a setting that actually lets you slide in deep. Mazhai Kuruvi is a musical stroll by the riverside.