Gauri killing, massive rally
Wednesday, September 13, 2017 • Kannada Comments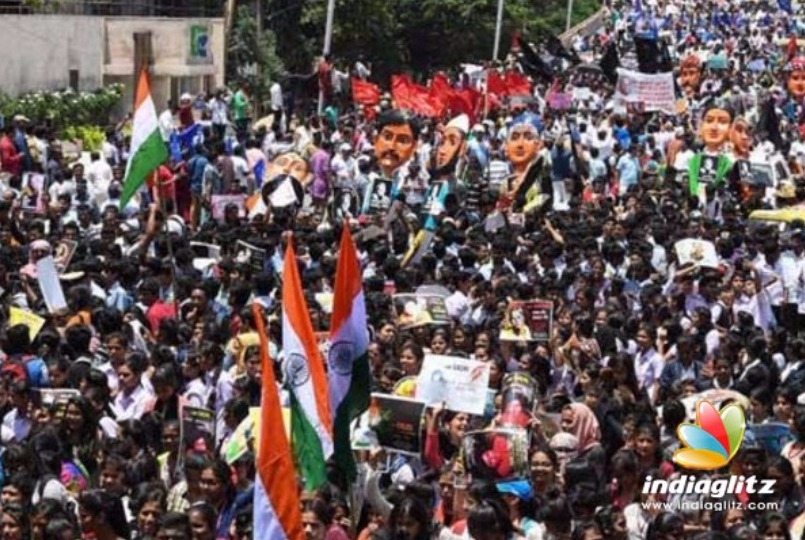 Leaders from different parts of the country arrived at the massive rally held in protest of killing of editor, activist Gauri Lankesh in Bangaluru on Tuesday.
 
Media persons, literary personalities, women in large, farmers sector and others went on a procession with placards like 'Naanu Gauri, Vishwasada Gauri, Baddateya Gauri, Makkala Gauri, Raithara Gauri, Mahileyara Gauri, Karmikara Gauri, Janara Gauri…..
 
Ex husband of Gauri Lankesh Mr Chidanand Rajghatta and his wife were also seen in the rally. Chidanand Rajghatta came from abroad for this rally.
 
At the huge address of rally Gauri Lankesh mother Indira Lankesh became very emotional. The big names like literary personality Devanoor Mahadeva, CPM general secretary Sitharam Yechuri, Medha Patkar social activist, Swami Agnivesh, Prashanth Bhushan, Teestha Setlwad, P Sainath, Sagarika Ghosh, Siddartha Varadarajan, Indrajith Lankesh, Kavitha Lankesh and her daughter Isha Lankesh and 30 other thinkers spoke on this occasion. The national level meet on this dastardly killing of Gauri Lankesh was announced at this rally.
 
A special issue of 'Gauri Lankesh' tabloid was released by freedom fighter HS Doreswamy. The protest of today should get a logical end he wished.
 
Smt Indira Lankesh mother of Gauri Lankesh speaking after an emotional outburst stated that she wanted to make her daughter an engineer. She chose journalism. She had given justice in he profession. I am seeing so many 'Gauri' today.
 
A memorandum on the opinions generated from rally was handed over to Karnataka Ministers HM Revanna and UT Khadar.
Related News