"Rosshan Andrrews has inspired me a lot"
Friday, September 1, 2017 • Malayalam Comments
Over the last few years, Malayalam film industry has welcomed several debutant directors who have the talent and drive to experiment with unique themes. Debutant director MC Jithin is one of them who has already made his mark with his short films - Mallus, Water and many others.
About to make his debut as a director with the upcoming movie 'Nonsense', MC Jithin has decided that he would give his debut everything that he has. The title and the first-look of the film have generated a lot of curiosity. If you are thinking that the movie will be on the lines of any nonsensical act, you are not entirely to blame.
In an informal chat, MC Jithin, who carries himself with cool and collected confidence, talks about how his film came to be after 9 years of hardship.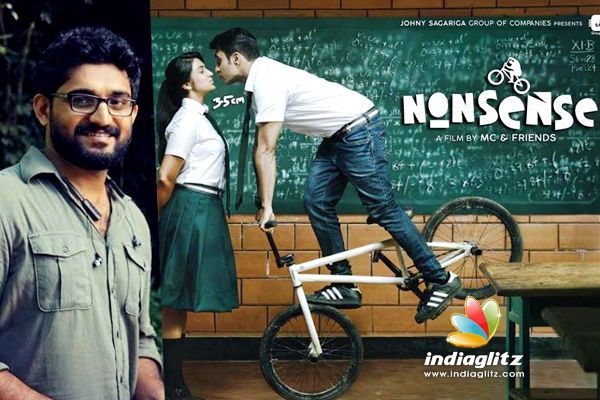 The title 'Nonsense' sounds interesting. Can you tell us more about the project?
The title says it all. Everything to know about the film is in its title.
It is not easy for an upcoming filmmaker to get his movie launched by someone like Rosshan Andrrews.
Rosshan Andrrews' Notebook is the film that changed my perception on films. He is a filmmaker who has inspired me a lot. And, I have been following him from my early cinephile days. Notebook released when I was a teenager, Nonsense, thus becoming a teenage movie.
Nine years is the time it took for this project to take shape. It has been a long and rough ride but that's what makes this moment worth it. The sheer happiness of knowing you are where you wanted to be after all. I have seen 'Nonsense' over a hundred times in my head. The only task which remains is to bring it to you, the audience. This has been made possible because of our producer Johny Sagariga, who has so much confidence in the screenplay and the crew.
I am happy to launch my first film 'Nonsense' but what makes me happier is to get it announced by Rosshan Andrrews.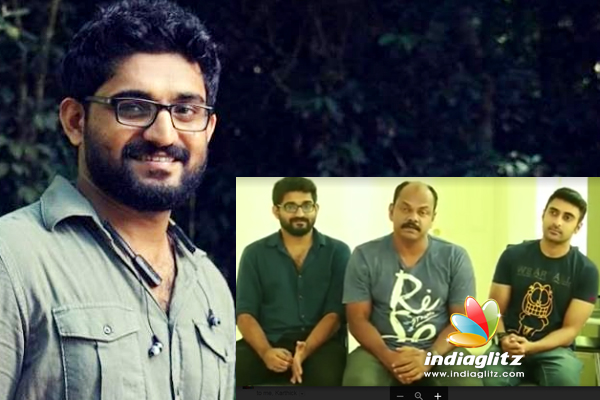 The first look has generated a lot of curiosity. Is the project as bold as its first look?
I am in a position to decide for myself on what goes into the film and what does not and it is only because of our film's producer, Johny Sagariga. On whether it is bold or not, let the film take its own course.
About the cast and crew?
The lead role will be played by Rinosh George who is popular for his music singles 'I am a Mallu' and 'This is Bengaluru'. Vinay Forrt, Sruthi Ramachandran, Kalabhavan Shajohn and KPAC Lalitha play pivotal roles in the film. We will also be introducing many new faces.
Shooting details?
Shooting starts on September 1 at Iritty, Kannur.
All the best team 'Nonsense'.
Actress Photos
Ashima Narwal
Payal Rajput
Sreemukhi
Dhanshika