A Mahathi Swara Sagar Musical
Wednesday, September 8, 2021 • Telugu Comments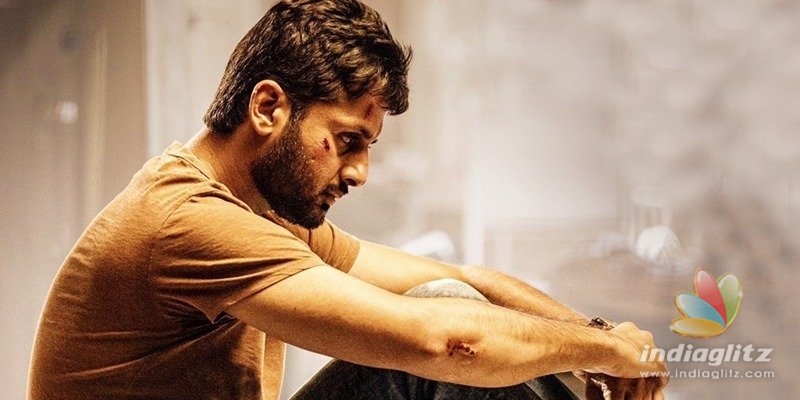 In this section, we are going to review the songs from 'Maestro'. The album is an Aditya Music product.
Baby Oh Baby
Singer: Anurag Kulkarni
Lyrics: Sreejo
Anurag Kulkarni's voice is high-pitched and for a romantic song, his vocals sound celebratory. Since the protagonist in the song is a blind guy, the loudness is a contrast to the muted hue of his disposition. Sreejo's lyrics subtly suggest that the protagonist is aware of his disability and verbalizes his inner emotions accordingly. Sagar's music is in keeping with his previous outings, seen in 'Chalo' and 'Bheeshma'. The song is a winner.
Vennello Aadapilla
Singer: Sweekar Agasthi
Lyricists: Sreejo, Krishna Chaitanya
The tempo of the song is derived from its story-based trappings. The crests and troughs pulled off by the composer are of commendable quality. The situational song is rendered evocatively by Sweekar Agasthi, whose voice is a mixture of earnestness and sublime vibes. Lyricists Sreejo and Krishna Chaitanya weave the right set of poetic words for the climactic song. All in all, 'Vennello Aadapilla' is a winner.
LA LA LA
Singer: Dhanunjay Seepana
Lyricist: Kasarla Shyam
Composer Mahati Swara Sagar opts for an offbeat tune that suits a madcap comedy rather than a movie baptized in dark humour. But that is the spin that 'Maestro' could be attempting. Kasarla Shyam's lyrics convey the idiosyncratic setting of the story. Dhanunjay Seepana's vocals, without going over-the-top, relay the tension and some gloom in the situation. After 'Baby Oh Baby' and 'Vennello Aadapilla', this is surely a winsome song.