A Devi Sri Prasad album
Wednesday, April 24, 2019 • Telugu Comments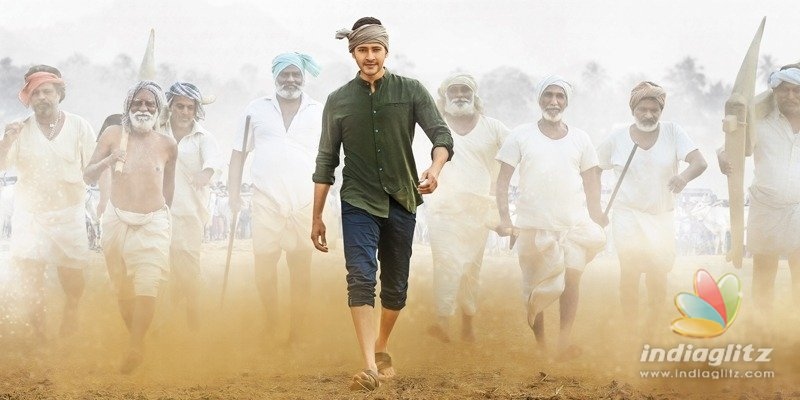 The first single from 'Maharshi' is out on Aditya Music.  Here we present its review. The rest of the songs will be reviewed as and when they are released.  
Choti Choti Baatein
Singer: Devi Sri Prasad
Lyricist: Shree Mani
For a Mahesh Babu film, the song is rather underwhelming.  It's fit to be a medium-range hero's number.  DSP's tune induces a sense of deja vu.  His voice makes it all the more familiar and a middling performer.  Shree Mani's lyrics are average, we have seen similar themes around friendship in so many songs/dialogues.  Visually, it can be a good road song. 
Nuvve Samastham
Singer: Yazin Nizar
Lyricist: Shree Mani
If you notice the tempo, the stanzas (in the first leg) sound like a rip-off of 'We have a Romeo' song from 'Bommarillu'.  DSP doesn't necessarily give a majestic tune; 'Nuvve Samastham' may actually be the title song of 'Bharat Ane Nenu'.  Yazin Nizar's voice is apt, although it could have been a booming voice (giving it's a montage song, apparently).  Shree Mani's lyrics are high-sounding and elevate heroism.  If this is a situational song that comes at a crucial juncture in the film, you can guess that Vamshi Paidipally has given it its due.  
Everest Anchuna
Singers: Hemachandra, Vishnupriya Ravi
Lyricist: Shree Mani
Shree Mani's lyrics concoct imaginative ideas.  The lyrics are not as ordinary and lifeless as the non-exhilarating music suggests.  Hemanchandra is outcompeted by Vishnupriya Ravi's splendid rendition.  The voices of the singers are enticing; they invite you to the lyrical world of roses and sexy curves.  DSP's tune, to be honest, is pretty much a middling performer.  
Padara Padara
Singer: Shankar Mahadevan
Lyricist: Shree Mani
Genre-wise, the song comes across as an unexciting precursor to 'Vachadayyo Saami' from 'Bharat Ane Nenu'.  Shree Mani's lyrics make an effort to taste like Ramajogayya Sastry's pen: 'Ee nelanu edaku hattukuni molaketthamani pilupunicchi padara' is one of the best lines.  Shankar Mahadevan's voice is tailor-made for inspirational songs like this one.  This one must have been like sleepwalk for Devi Sri Prasad.  No, it's not a compliment.