A Chaitan Bharadwaj musical
Monday, July 29, 2019 • Telugu Comments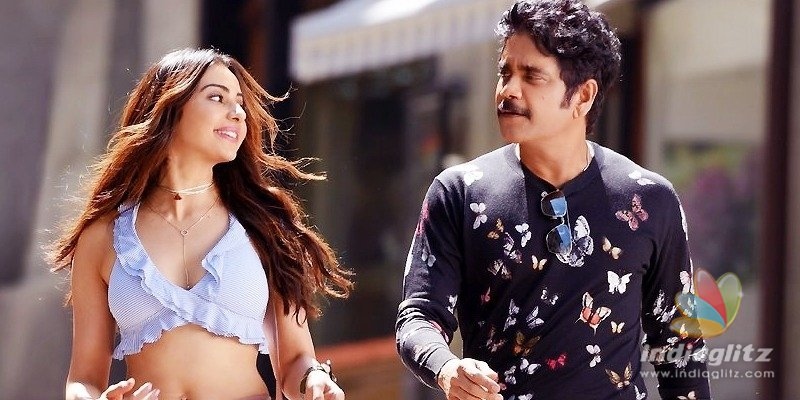 The first single from 'Manmadhudu-2' is out, on Aditya Music.  Here is our review.  The other songs will be reviewed as and when they are unveiled.
Hey Menina
Singer: Chaitan Bharadwaj
Lyrics: Subham Viswanath
Rap sung & written by Meghraj Ravindra
Blended with Meghraj Ravindra's rap, this one merely passes muster. Chaitan Bharadwaj doesn't offer any refreshing treat with his 'raga', while Subham Viswanath's lyrics do work to an extent.  The short lyrical video comes with visuals from the film and, to be sure, Nagarjuna has been over-indulged.
Naa Lonaa
Singer: Chinmayi Sripada
Lyricist: Shubham Viswanath
Lacking in originality, the song's mellifluous raga can serve the purpose of building a soothing aura around the love story in 'Manmadhudu-2'. Shubham Viswanath's lyrics are creative, especially the stanzas come with appealing words.  Chinmayi is a pro when it comes to delivering songs of this kind with practiced ease.  'Naa Lonaa' can work big-time on the silver screen with the right tempo and screenplay.