Govt School girls' anti-NEET protest paralyses a city main road
Saturday, September 9, 2017 • Tamil Comments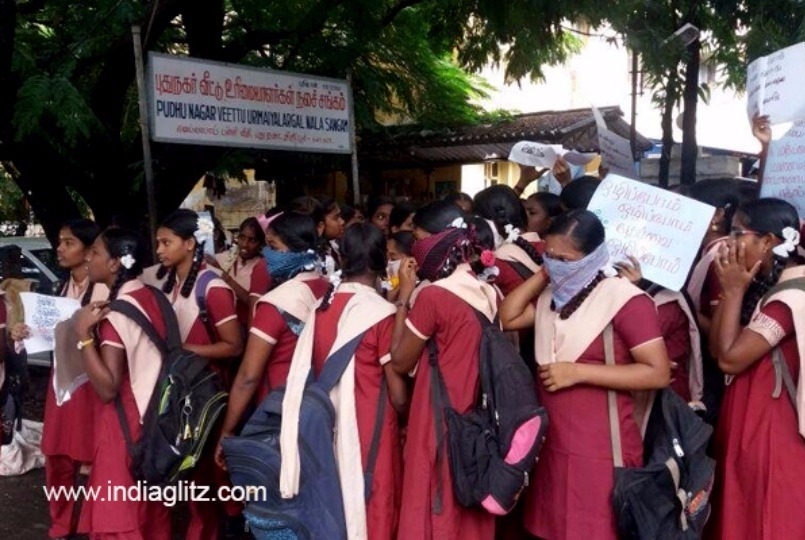 The Anti-NEET struggle in Tamil Nadu has reached school girls also. That too a day after Supreme Court passed an order restraining the protests that cause hindrance to public. 
Students of the Government Girls Higher Secondary School in Nungambakkam, Chennai have started a Road Roko protest  at Mahalingapuram main road. Due to this the traffic movement has been severely affected in that area over the past couple of hours.  They are shouting slogans against NEET. 
It must be noted that the SC on Friday had ruled that the anti-NEET protests should not hinder the people, which means protests like Road roko and Rail roko cannot be allowed. Hence the police swung into action immediately. 
First they tried to convince the girls and move out of the road. Since they resisted, women police were deployed to remove them forcibly. Even the girls who have been removed forcibly are coming and sitting on the road again and the police are having a tough time. Reports say that one student has fainted. Teachers are also trying to convince the protesting students to leave the road but the girls are apparently in no mood to relent 
Related News