Profound lyrics greatest takeaway
Wednesday, May 18, 2016 • Telugu Comments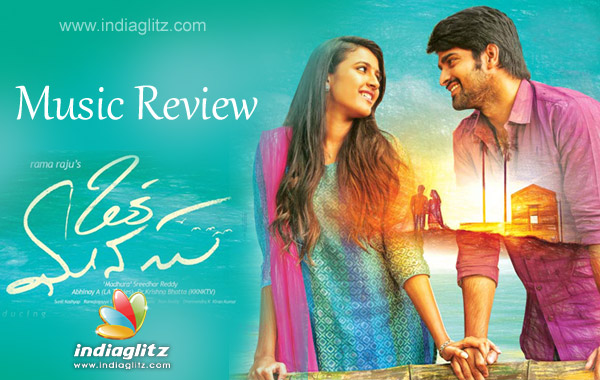 Like Guppendantha Manasu's album, Oka Manasu has excellent lyrics and music. Ramajogayya Sastry pens all the songs, but for two of them penned by Bhaskarabhatla. Yazin Nizar, Vijay Yesudas, Swetha Mohan, Hemachandra, Ramya Behara, Sameera Bharadwaj, Shreya Ghoshal, Pranavi, and Vijay Prakash are the singers.
O Manasa
Artist: Yazin Nizar
Lyricist: Ramajogayya Sastry
Yazin Nizar has this exemplary skill for rendering emotionally-charged songs with panache. The same comes out here. Sunil Kashyap engages the listener with his adept composition. The intensity of the mood is conveyed both through the music as well as the vocals quite deftly. Ramajogayya Sastry's lyrics seek the lover girl and question her as to why she runs away. The yearning for love is writ large.
Hrudayama
Artist: Vijay Yesudas, Swetha Mohan
Lyricist: Ramajogayya Sastry
The theme of the song is 'Meet yourself, in me'. Sastry's lyrics are rich in meaning, profound in their sense and deep in their feel. The distance that keeps us apart is a crime, so goes a line. Vijay Yesudas' intense vocals breathe life into the number. Swetha Mohan has a melodious voice that comes as a bonus. Sunil Kashyap marshalls his knowledge of the classical music to a stunning effect. Ignore the affected flavour here and there.
Ninna Lenantha
Artist: Hemachandra, Ramya Behara
Lyricist: Bhaskarabhatla
Bhaskarabhatla joins Ramajogayya in penning a song laden with deep meaning. The lyrics once again convey subtle emotions. Hemachandra and Ramya Behara have a mellifluity that makes the song all the more delicate and delicious. Sunil Kashyap's use of the instruments is deft. The sound of music is 'madhuram'.
Chirugaali Aagipove
Artist: Sameera Bharadwaj, Hemachandra
Lyricist: Ramajogayya Sastry
Sameera Bharadwaj takes the song to another level and her vocals surely convey the churning in character spot-on. Hemachandra complements her work in his inimitable style. The song's situation lets the music director come out with a trendy flavour while drawing from the body of works that the doyens of a bygone era have left behind. Songs that come with a sensuous flavour have a legacy of their own. Ramajogayya's lyrics don't miss this.
O Manasa
Artist: Shreya Ghoshal
Lyricist: Ramajogayya Sastry
Ramajogayya's lyrics for the female equivalent of the number by same name is quite an entertainer. Shreya Ghoshal's marvellous rendition makes this all the more a soulful number. Sunil Kashyap's musical output is at its qualitative high, once again.
Emito Ee Kshanam
Artist: Pranavi, Hemachandra
Lyricist: Bhaskarabhatla
It's a celebratory song that is in the mould of the peppy. Like the other Bhaskarabhatla song, this one too comes with not-so-straightforward lyrics. Sunil Kashyap's music works, although the heavy influence of many Telugu songs is conspicuous. Pranavi and Hemachandra render this soft-core number with lot of conviction.
Nee Manasuna
Artist: Vijay Prakash
Lyricist: Ramajogayya Sastry
This one is again a heavy-dose lyrical number. Sastry's lyrics bring out the poignancy of the dejected lover in a melancholic language. Lines like 'Nee choopullo nishabdam', 'kana rani mullante nee kanneelle' mirror the churning within. Vijay Prakash's strong vocals add heft to this heavy-duty number. Sunil's music, one feels, is a rip-off of such tragedies of a bygone era.
Amrutha Varshini (Instrumental), O Manasa (Instrumental)
The Amrutha Varshini instrumental serves as a good theme music for this movie. The influences are apparent. The O Manasa instrumental has a melancholic mood going for it.
Verdict: The album presents loads of substantial lyrics. Ramajogayya Sastry is at an advantage here because of the situations given by the director. Sunil Kashyap's work is peppered with modish work.
Rating: 3.25/5