An Anup Rubens Musical
Friday, July 17, 2020 • Telugu Comments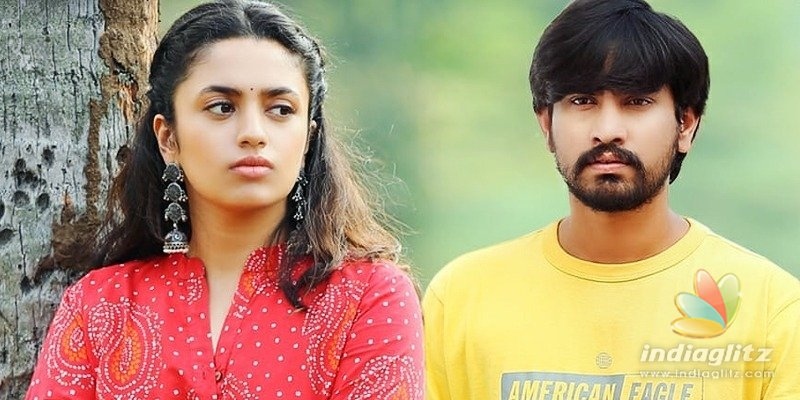 The first single from 'Orey Bujjiga' is out, on Mango Music.  Here is our review. The other songs will be reviewed as and when they are out.
Kurisena
Singers: Armaan Maalik, P Meghana
Lyricist: KK
For all we know, Anup Rubens is not yet done with that 'Amma' song from 'Manam'. Yes, it is his best song till date but shouldn't he offer something new?  KK's lyrics are the best feature of this love number that comes with some lilting lines and phrases.  The singers do an excellent job, but Meghana's voice sounds too tender and youngish.  Armaan Maalik needed a better female voice to complement his.
Ee Maya Peremito
Singer: Sid Sriram
Lyrics: Kittu Vissapragada
It's once again Sid Sriram and it's once again a beaten path that the playback singer traverses.  When you are crooning too many songs of the genre too often, you are expected to innovate and hold surprises.  Maybe, his music directors want him to sing only in a certain way. The listener, as a result, is saddled with more of the same.  Kittu's lyrics are good but hardly generate any interest, given the generic situation of 'Ee Maya Peremito'. The music doesn't hit home either.
Krishnaveni
Singer: Rahul Sipligunj
Lyrics: Kasarla Shyam Kumar
The dude is exasperated that Krishnaveni has messed up with him by spurning his proposals.  Kasarla Shyam's lyrics take a leaf out of Telangana folk songs that are rooted.  The language is colloquial and irreverent.  Rahul Sipligunj's voice sounds deliberately raw and unrefined, reminding the listener of the vibes of street singers' vocals.
Kalalu Chusina Kannuley
Singer: Sid Sriram
Lyricist: Kasarla Shyam
The tune is a repeat of 'Ee Maya Peremito' from the album.  If the other one was a breezy song for a happy occasion, this one taps into the pathos of the lover boy.  Sid Sriram sings it like a pro, bringing out the misery.  Kasarla Shyam's lyrics hit the right notes. 'Haayi panchinaa gundeke o gaayamayyane' is surely one of the best lines.