Writer Ashokamitran passes away
Friday, March 24, 2017 • Tamil Comments
Veteran Tamil writer Ashokamitran has passed away at his residence in Chennai, due to age related ailments. He was 85 when he breathed his last.
Ashokamitran was born as Thiyagarajan in Secunderabad in the year 1931. In 1952 he moved to Chennai and worked as in the Personal Relations department in Gemini Studios run by the great yesteryear film producer S.S.Vasan for over a decade.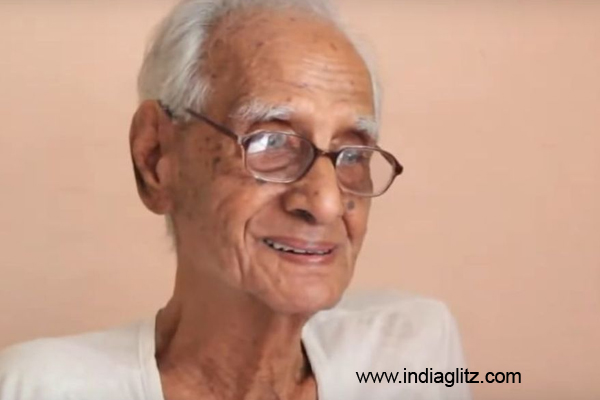 He has written eight novels, 20 novellas and more than 200 short stories. In 1995 he won the prestigious Sahitya Akademi Award for the short story collection titled as 'Appavin Snegithar'. Over the years he has won many awards including the Tamil Nadu Government's Ilakkiya Chinthanai award, twice in 1977 and 1984.
His much admired novel '18 aavadhu Atchakkodu' has been translated into many Indian languages and English. His other prominent novels or novellas include 'Thanneer', 'Karaindha Nizhalgal', 'Ottran', 'Indru' and 'Manasarovar'.
Ashokamitran was a prolific writer in Tamil as well as English. He has written many short stories in English and also translated some important stories of his peer Tamil writers into English. He was also writing articles for many prominent English newspapers and journals.
Though Ashokamitran has not worked in any film his experiences of working in the Gemini Studios resulted in the widely admired novel 'Karaindha Nizhalgal' which sheds light on the living conditions of junior artists, production managers, drivers, assistant directors, production assistants and other less paying jobs in the glittering cinema industry.
Ashokamitran mostly wrote about the lives of urban middle class people and the struggles of a common man. Most of his stories were set in Chennai and Secunderabad. He wrote in a simple and easily understandable language and wit was the hallmark of his writings.
His novel Thanneer is presently being made as a feature film by director Vasanth who is one among the thousands of avid admirers of the departed writer.
Actor Kamal Haasan, writers Jeyamohan, S.Ramakrishnan and Charu Nivedita have expressed their profound admiration for Ashokamithran's writings on many occassions.
His death is indeed an irreparable loss for all the stakeholders of modern Tamil literature
Ashokamithran is survived by wife and three sons.
Follow us on Google News and stay updated with the latest!
Follow
Actress Photos
Ketika Sharma
Bhavana
Iswarya Menon
Pavithralakshmi