Story-based songs saving grace
Monday, March 7, 2016 • Telugu Comments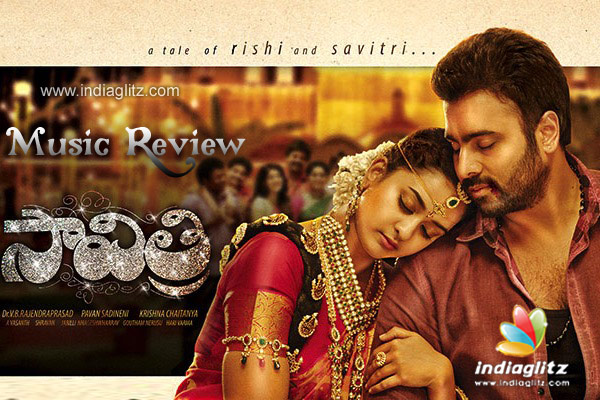 This album has music by Shravan. Krishan Chaitanya, Balaji, Kittu Vissapragada are the lyricists. The choice of singers makes sense. Yazin Nizar, Hemachandra, Lalitha, Sai Charan, Chitra, Sai Krishna, and Nara Rohith are the range of singers.
Fly Like A Bird
Artist:Yazin Nizar
The lyrics mirror the jamboree mood of the protagonist. Shravan's instrumentation leaves much to be desired. Somewhere in the middle, it comes across as a rip-off of a hit song. Yazin Nizar renders the song to a good effect. All in all, the song would have been salvaged with better music.
Pillo O Pillo
Artist: Hemachandra, Lalitha
The number breaks rules with its combination of high-sounding music, but very simple yet engrossing lyrics. Hemachandra and Lalitha render the song with care and measured perfection. The lyrics talk of height, colour, etc to begin with and the lyrical quality gradually scales up. Shravan's music is catchy and the way he has made the singers give a vibrant output is worthy of adoration.
Maar Maar
Artist: Nara Rohith
The song is peppy and the folkish beats are sure to entertain. The choice of the singer is could have been better. With humble aims, the playful and boisterous number doesn't disappoint. The lyrics come with simplicity as is appropriate.
Chitramainadi
Artists: Sai Charan, Chitra
The song is story-based. Immensely meaning-laden, this is the best song of the album, be it concept-wise, lyrics-wise, or vocals-wise. Chitra's profound vocals are stunning and beautiful. Complementing the enrichment is Sai Charan, who has the right baritone to pull off a song like this. Shravan's music comes with a sublimeness that is apt and optimum.
Savitri
Artist: Sai Krishna
The lyrics are straightforward, but since the song has a context, it will be more enjoyable when heard as part of the story. Lines like 'monagado, moratodu.. kaboye nee mogudu..' sound nice. The dreams of Savitri about her Mr. Monagadu are well-captured. When it is Saavitri.. that's being heard, it does remind of a song from Sitamma Andalu Ramayya Sitralu.
Verdict: This is an album with no much ambitions. Chitramainadi and Pillo O Pillo stand out for their lyrical, vocal, and musical value.
Rating: 3/5