Thaman gets it going
Thursday, November 19, 2015 • Telugu Comments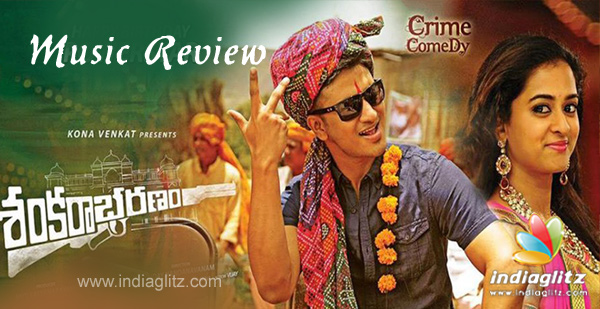 It is an album with a combination of mediocre and good music. If a Banno Rani is refreshing, a Sangeeth song or a Rock your body is just there for the sake of it. A range of singers prove to be a mixed blessing. Sreejo writes lyrics for a majority of the numbers.
Rock your body
Artist: Thaman
Chorus: Lipsika, Nutana
Lyricist: Sreejo
For a film of this title, this one was an unlikely start, to say the least. SS Thaman plays a cross between himself and Anup Rubens. Sreejo's lyrics are on the lines of many intro songs, but they go beyond merely mirroring the hero's fiery attitude. Thaman's vocals are nasal at best, as ever. Lipsika and Nutana choruse their way through an otherwise mediocre song.
Sangeeth song
Artists: Rahul Nambiar, Lipsika
Lyricist: Sreejo
This one is an old-fashioned band baja baraat-kinda song. Rahul Nambiar and Lipsika have the required vocal energies to pull of this song quite well. However, what is lacking in this number is something trendy on the platter. The song comes across as a rip off of some yesteryear number. Sreejo's lyrics, complete with some Hindi words, is refreshing, though. All in all, Thaman could have salvaged this number with a distinct musical touch, if at all.
Banno Rani
Artist: Rahul Sipligunj
Lyricist: Sreejo
A good number where Thaman marshals his ability to bring out the other side of his music. Sans loudness, it has good lyrics as well. The male voice renders the song with aplomb. Lipsika and Honey give a high with their vocals. Jared Sandhy's drums are a highlight.
Daaru Piley Bro
Artist: Baba Sehgal
Lyricist: Sira Sri
Sira Sri returns as the lyricist of a masti-full song. As Baba Sehgal is the singer, you can take it for granted that at least a part of it is electrifying. For a song sung by the famous electrifier, the chorus is surprisingly low-pitch, a conscious decision perhaps to make the audience feel some difference. A average musical output, so to speak, but not anything more can be said of it.
Ghanta
Artist: Uma Neha
Lyricist: Sreejo
Sreejo's lyrics are catchy, although the beginning is quite outmoded in that a word like 'ghanta' is used. However, as the number moves forward, it makes an impact with Uma Neha's able rendition. A short but effective number about which nothing much can be written as it is a musical middling.
Thoorupey
Artists: Karthik, Ramya Behara, Lipsika and Nutana
Lyricist: Sreejo
Lipsika and Nutana begin the song with a beautiful chorus. This one is a melody that stands out for its soothing influence. Sreejo's lyrics are in the fashion of the romantic ditty. All in all, a song that enriches the album.
Ding Dong
Artists: Hema Chandra, Nutana
Lyricist: Sreejo
A boisterous song that is the stuff of massy heroes. This one will be interesting to watch as the male lead is not got much oriented towards the masses. Hema Chandra and Nutana have the right vocals to help the song reach the mass audience. Truly, Thaman gives an item song with a mass appeal. Sreejo's lyrics are good.
Verdict: An album with many genres of songs thrown in, this one is a mix of archaic and catchy tunes. Thaman could have been better when it comes to rendering at least three songs, which actually come across as a rip off of some old numbers. All in all, it is an OK job.
Rating: 2.75/5