A Mani Sharma Musical
Friday, July 9, 2021 • Telugu Comments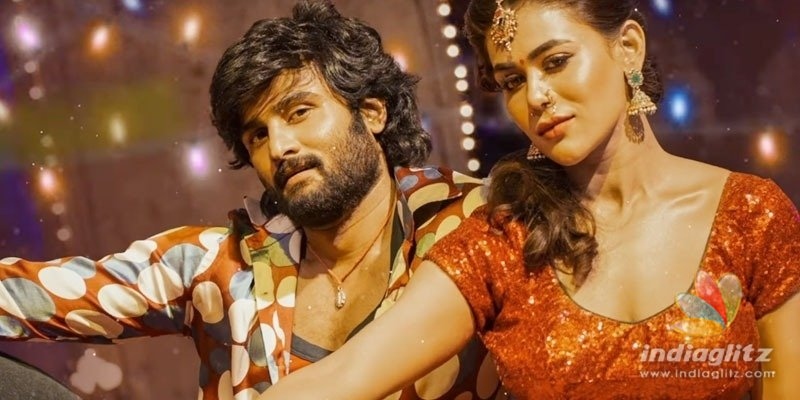 In this section, we are going to review the songs from 'Sridevi Soda Centre', whose lyrical videos are out on Zee Music South.
Mandhuloda
Singers: Sahithi Chaganti, Dhanunjaya
Lyricist: Kasarla Shyam
Inspired by Uttarandhra folk music, the song has lyrics meant to evoke a sense of guilty pleasure. Kasarla Shyam's lines are rooted in the local tongue; and they are customized for the specific, raunchy mood of the number. Sahithi Chaganti's song is laced with an air of old-school voice, and it fits the 'item' number vibes of 'Mandhuloda'. Dhanunjaya is equally good with his dense and jaunty vocals. Mani Sharma's 'iSmart' energy comes to the fore, yet again. The first lyrical from 'Sridevi Soda Centre' lends itself to a theatrical experience.