Sudeep two release and 2 start for 2018
Monday, January 8, 2018 • Kannada Comments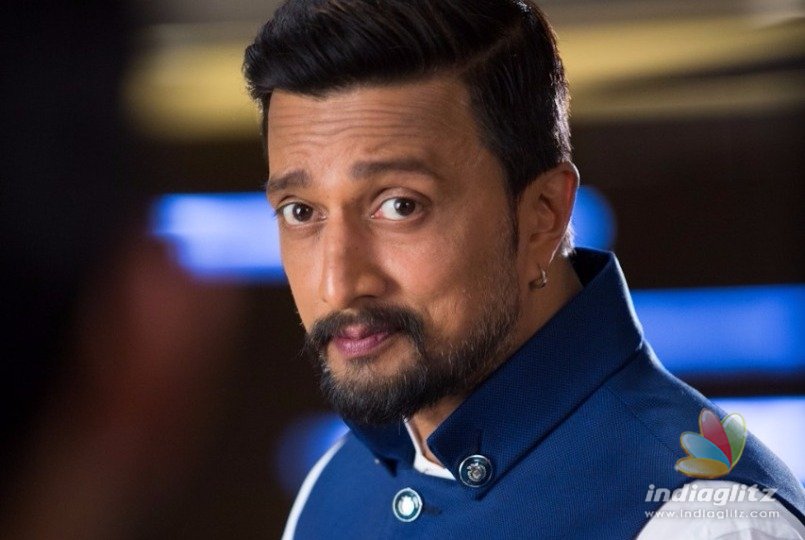 The super star of Kannada cinema Kichcha Sudeep having a successful year in 2017 with 'Hebbuli' success, Big Boss 5 start, Hollywood film adding to his credentials is having first release in the year 2018 – Kichcha Sudeep is main trump card for 'Raju Kannada Medium' that is hitting silver screen on January 19, next to appear is big budget movie with Dr Shivarajakumar in Prem direction 'The Villain'.
The 'Power Pandi' remake in Kannada 'Ambi Ninge Vayassaithu' Dr Ambarish plays the lead and Sudeep is also part of this film. The release of this 'Ambi Ninge Vayassaithu' is also due in this year.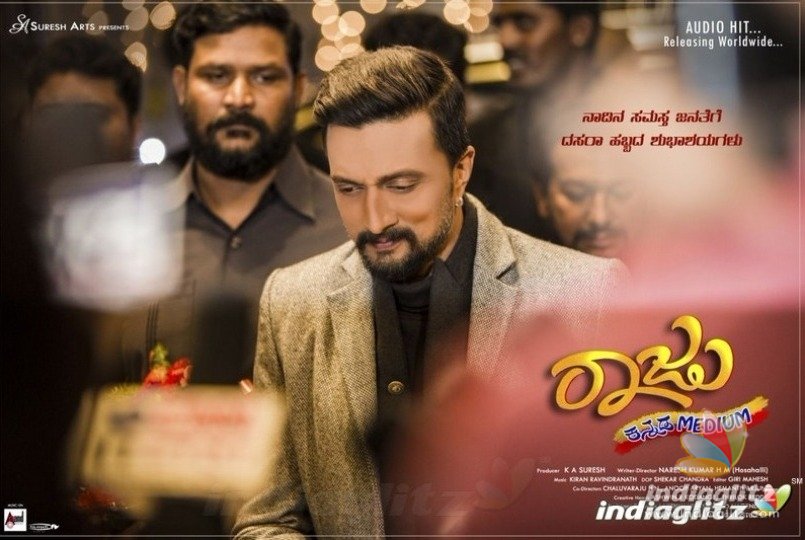 The two films that are starting in January end starring Kichcha Sudeep are 'Kotigobba 3' and 'Pailwan'. Karthik and Krishna S are respectively directing the two films of Kichcha Sudeep. Karthik is making debut as director and the story and screenplay with dialogue he has made for 'Kotigobba 3' immensely liked by Sudeep. Kotigobba in fact was first directed by Naganna starring Dr Vishnuvardhana, Kotigobba 2 was in KS Ravikumar direction earned a bumper crop. The third one is new director and writer Karthik.
One remake of Tamil film 'Basha' is in three series as 'Kotigobba' in Kannada. Producer of high quality films Soorappa Babu is curious to start the film 'Kotigobba 3'. He has plans to release the film in middle of this year.
Meanwhile Kichchca Sudeep was upset with one of the newspaper reports that 'Kotigobba 3' will not happen. With the newspaper clip in his tweet message disagreed with the report and such wrong reports should not be published he urged.
Producer Soorappa Babu is also upset with such reports and confidently says 'Kotigobba 3' is a film slated for release in second half of the year 2018.
Actress Photos
Mishti Chakraborty
Anaika Soti
Honey Rose
Tejaswini