Vedhika gets applaud, humanity is great
Tuesday, September 12, 2017 • Kannada Comments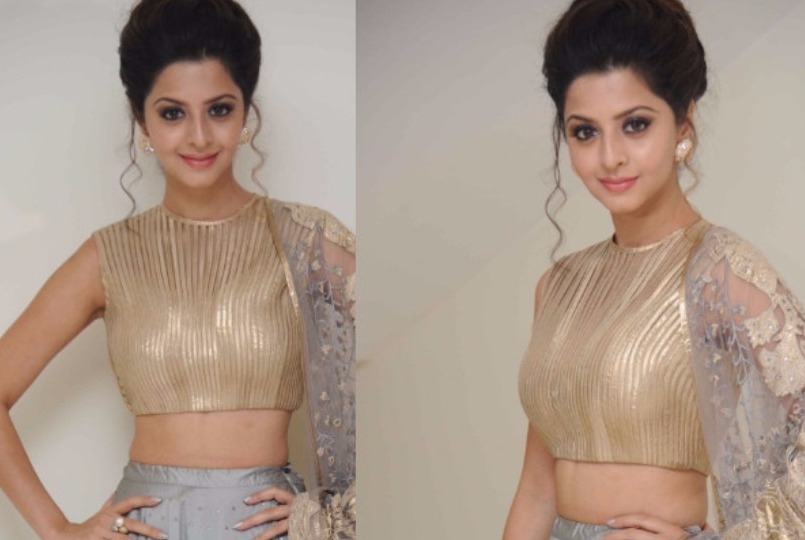 In most of the cases the directors appreciating the ability of actors is very rare. It happens only at the success meet. But this intelligent director Pon Kumar in his sixth Kannada film with Vedhika as heroine profusely appreciated her at audio release of 'Gowdru Hotel'.
Pon Kumar referring to three occasions lauded the simplicity and humanity of the actress. For 'Gowdru Hotel' we had workshop for all. Vedhika could have escaped it. She did not do that at all.
In a particular situation she got a pair of shoes. After wearing it she suddenly felt uncomfortable. There is 'Boochi' – alias cockroach in it. She could have got angry at this point and sat in her Caravan cancelling shooting. She did not do so. She did not even yell at his assistants.
On the third occasion when she was to shoot for underwater sequence she went inside and suddenly came up and rushed. The button behind in the costume she was wearing cut off and she felt it would not right for the shot. She went to her dressing room and the button was adjusted for the final OK of the shot.
Vedhika is down to earth simple and she does not have the demanding nature. Even Prakash Rai and Ananthnag extended great support. A few of the mistakes they have corrected themselves he appreciated.
With such admirable qualities my respect for artists has increased says Pon Kumar.
Related News