Vinay Bharadwaj distinction, host at international show
Wednesday, September 13, 2017 • Kannada Comments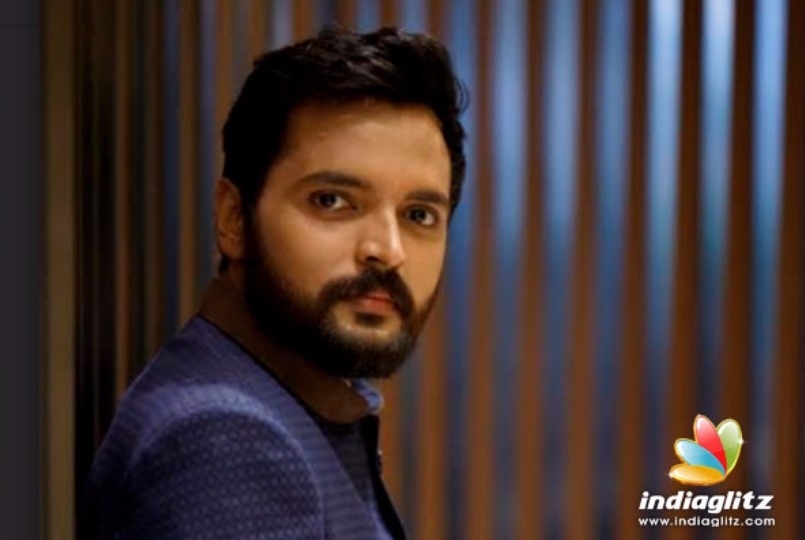 A dashing youngster with wide knowledge in banking sector and eloquent speaker from Karnataka Vinay Bharadwaj has been picked for Colors Dubai to direct and host first of its kind series 'Salam Namaste Singapore' – a content creation by Colors TV leading entertainment channel.
Vinay Bharadwaj a Kannadiga settled in Singapore after graduation  at 21 years from Surana College and serving in the banking sector for past 12 years now direct and anchor the 12 interesting episodes that has the best of Indian origin people from Singapore. The show is to get inspiring people, fascinating places and interesting families in its three segments.
The show 'Salam Namaste Singapore' first episode was telecast on September 10. It is telecast for 14 Asia Pacific countries - Singapore, Malaysia, Indonesia, Thailand, Hong Kong,  Japan, Australia, New Zealand, Bangladesh, Sri Lanka, Maldives, South Korea.
Vinay Bharadwaj is first Kannadiga to break in to national television international feed and host a show in Asia. The journey of Vinay Bharadwaj is from YouTube to International Television. From 'Mathu Kathe Vinay Jothe' to 'Salaam Namaste Singapore' Vinay started a program for cancer when he lost a closest of his life in the dreaded decease – 'Lets talk with Vinay' was focused on medical field, two of his 'Best of the City' editions are very popular in You Tube. Biocon Founder Kiran Mazumdar, Karnataka's pride Actor Puneet Rajkumar, International folk sensation Raghu Dixit, Cricketer KL Rahul, World Billiards Champion Pankaj Advani, Member of WHO, Padma Vibhushan Dr V Shanta, Padma Bhushan Carnatic Singer Sudha Raghunathan, Singer, Actor Vasundhara Das and 40 others.
Related News