Want to die on stage, B Jayasri wish
Monday, September 11, 2017 • Kannada Comments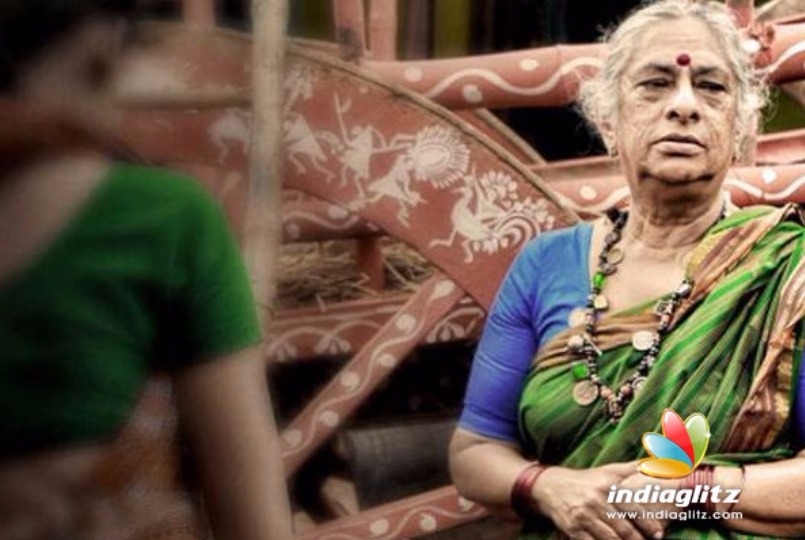 The leading stage exponent, singer, former Rajya Sabha Member B Jayasri wish to die on stage while performing – at Dr B Jayasri contribution, photo exhibition, seminar, Ranga Gowrava and autobiography release event the legendary was speaking. The event was organized by B Jayasri Abhinanda Samithi.
'Rangabhumiye nanna Usiru' – theatre is my breath. My end should come on stage and people should watch it she felt in her address for the felicitation.
I had great support with folk was re introduced on stage. Veterans like Dr Chandrasekhara Kambara, B V Karanth, Sanganna given me suggestion. The professional drama company and National School of Drama are the same in value and substance. Both are significant.
Recalling her grandfather Gubbi Veeranna, I have done anything to keep up his name. He was managing 100 artists family playing wonderful drama. It is impossible to go near to the achievement of my grandfather.
‌The autobiography of Dr B Jayasri 'Kanna Muchche Kaade Goode….by Preethi Nagaraj was released by Dr B A Vivek Rai.
The achievement of Dr B Jayasri is a proud moment for the entire theatre fraternity. The distinction she got was not that easy. She is a workaholic stated Kannada and culture Minister Umasri.
Related News