An Anup Rubens' musical
Thursday, November 28, 2019 • Telugu Comments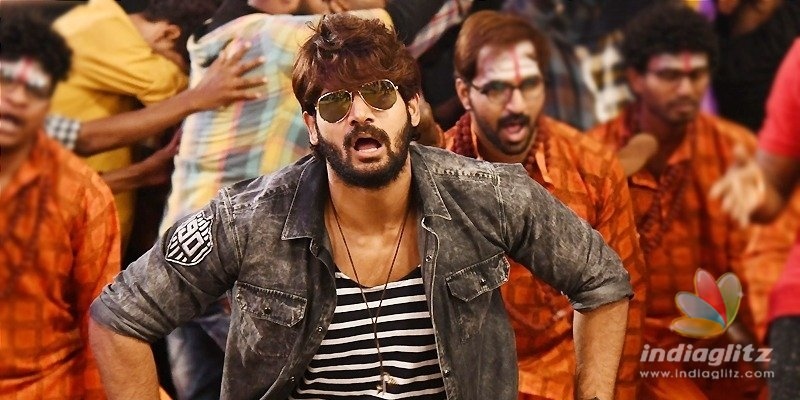 The first single from '90ML' is out, on Mango Music.  Here we present its review.  The other songs will be reviewed as and when they are out.
Yinipinchukoru
Singer: Rahul Sipligunj
Lyrics: Chandrabose
In keeping with the 'spirit' of the title, the song is about a few drunken men crooning bunkum about the other gender.  Chandrabose is forced to pen banalities, the lyricist goes to the extent of saying that women pine for everyone's attention but their own man's!  Rahul's voice is apt for the song but the folkish vibe makes it sound all the more cliched and familiar.  Peppered with some English words, the song passes muster.
Naatho Nuvvunte Chaalu
Singer: Adnan Sami
Lyricist: Chandrabose
Adnan Sami's familiar and consistently nimble rendition is the only merit of this largely mediocre number.  Chandrabose's lyrics become too much to take, heavy as they are in a mundane language.  Lacking in imagination, they are quite bland.  The music is at best inspired.  By the way, what is with those dance moves of the hero?  He is seen wrapping his upper garment around his face.
Singilu Singilu
Singers: Rahul Sipligunj, MM Mansi
Lyrics: Chandrabose
Complete with Roll Rida's rap, this song comes across as more of a shadow than an original.  The music does remind one of some familiar beats.  At one level, it also overdoes the 'energetic song-n-dance' part.  Rahul's voice is spot-on, so also Mansi's offbeat vocals.  The lyrics are not so inventive.  All in all, this one can work big-time if the picturization is intelligent.
Title Track
Singer: Anurag Kulkarni
Lyricist: Chandrabose
Chandrabose conceives preposterous lines for this pro-liquor song, deploying whichever English word rhyming with 'ninety' comes to his fecund mind.  Words like 'Security', 'Maturity', and 'Integrity' are thrown around in a laughable manner.  As for the music, it's pedestrian and boisterous in an unwelcome style.  Anurag's voice saves the day with some electric vibes.