A Thaman musical
IndiaGlitz [Thursday, January 16, 2020 • తెలుగు] Comments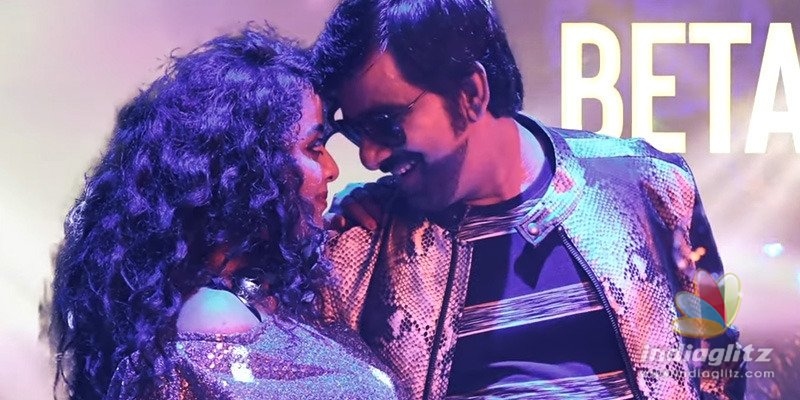 Three singles from 'Disco Raja' are out, on Lahari Music.  Here is our review.  The rest of the songs will be reviewed as and when they are out.
Nuvvu Naatho Emannavo
Singer: SP Balasubrahmanyam
Lyrics: Sirivennela Sitaramasastri
The song is essentially a tribute to Maestro Ilaiyarajaa.  Thaman adopts an old-world style in composing this retro number that is both context-free and striking.  Fittingly, Sirivennela pens the lyrics and his phrases are charming: 'Mandhahasaloo chilike parugalatho' is one such example.  SPB is insuperable when it comes to crooning meaning-laden songs like this one.  He brings a dash of style as well as profundity.  One is reminded of his superb renditions such as 'Nilavade' from 'Shatamanam Bhavati' and 'Yeto Vellinave' from 'Dev'.
Dilliwala
Singers: Aditya Iyengar, Geetha Madhuri, Rahul Nambiar
Lyricist: Ramjogayya Sastry
Sastry's language is delightful.  For a song that has been titled in colloquial Hindi, this one strictly adheres to chaste Telugu for the most part.  The protagonist's character, as seen through the eyes of his lover girl, is expressed in a pleasing language.  Phrases like 'Madhura vadhana, mrudhula vachana' make a mark.  The singers bring an eclectic feel with their diverse set of voices.  Thaman's music does the job of balancing hero-elevation stretches with romantic notes.
Rum Pum Bum
Singers: Ravi Teja, Bappi Lahiri, Sri Krishna
Lyricist: Sirivennela Seetharama Sastry
Sirivennela's lyrics are evocative even as they sound irreverent.  The lines are apt for a retro song that is high on attitude and style.  The rendition by Bappi Lahari and Sri Krishna, powered by Ravi Teja, raises the style quotient several notches.  Thaman's tuning is effected by a range of instruments that he deploys.