A Prashanth R Vihari musical
IndiaGlitz [Wednesday, July 3, 2019 • తెలుగు] Comments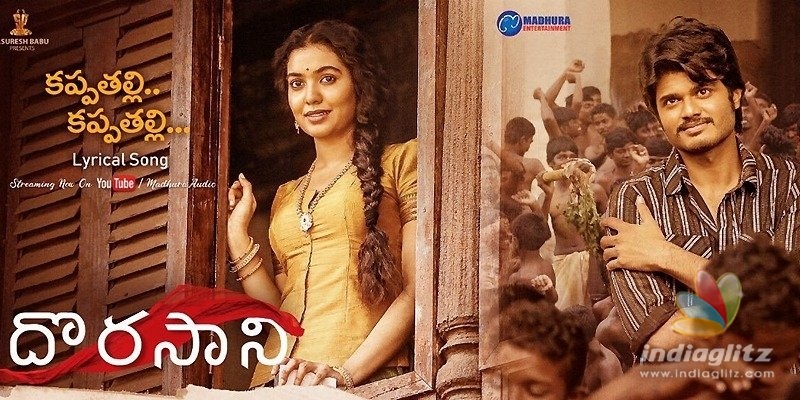 The first single from 'Dorasaani' is out, on Madhura Audio.  Here is our review of the song.  The other songs will be reviewed as and when they are out.
Ningilona Paalapuntha
Singer: Anurag Kulkarni
Lyricist: Goreti Venkanna
Goreti's language is authentically rooted in the native.  The deployment of most evocative of words is commendable, capturing as they do moods of both the protagonist and his ambiance.  Anurag Kulkarni's voice is striking, coming as it does with a flourish of excitement; it brims with optimism. Vihari's composition is focused and non-stylized yet glamorously appealing.
Kallallo Kala Varamai
Singer: Chinmayi Sripada
Lyricist: Shrestha
Shreshtha's lyrics are rich with allegorical flavours.  'Paalabuggaloni talukule, vennupoosalona vanukulai, kantipapalona kavithalaa maare' is profound even as it avoids cliched language and comparisons in verbalizing the anxious joy and unmistakable desires of a lover girl.  Chinmayi Sripada enblisses the already-blissful song with her impeccable and matchless talent; after blockbusters like 'Enti Enti' in 'Geetha Govindam', she dominates once again.  The 'raga' is definitely inspired but the toppings make it feel like an original one.  There is a method to his magic.
Kappathalli
Singer: Anurag Kulkarni
Lyricist: Goreti Venkanna
The lyricist uses allegories and metaphors to describe the unfolding love story in the hearts of the lead pair.  The language is totally rooted, drawn as it is from the environs of rural Telangana and its local culture.  Anurag Kulkarni moulds his voice atypically, with remarkable finesse.  He makes it sound all the more cannily boisterous.  The tuning is neither new nor novel but the appeal is there, given the mood.