'E Ee' proves my acting talent: Naira Shah [Interview]
Monday, December 11, 2017 • Telugu Comments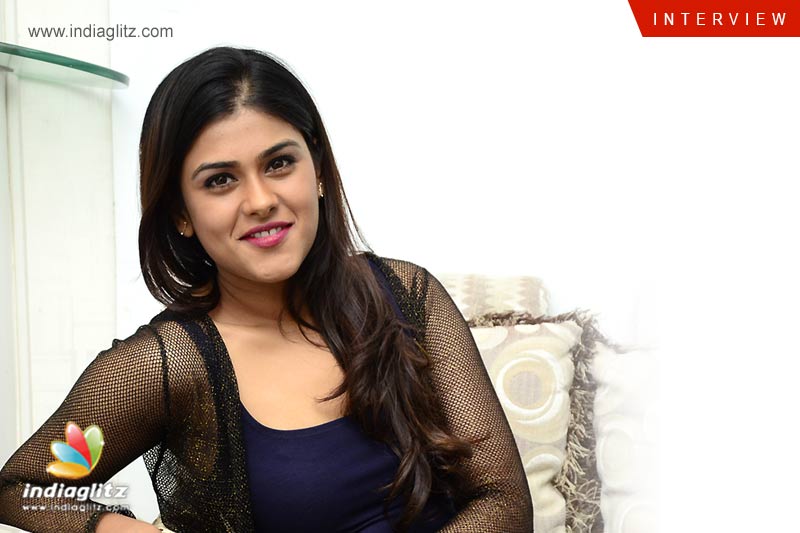 Naira Shah, the heroine of 'E Ee', in this interview talks about her role, the movie, and more. The rom-com releases on December 22.
Tell us about your background.
I am from Mumbai. I have won a Silver in kick-boxing at the national-level championship. I know Kung-Fu. My parents had migrated from Bihar to Mumbai to become actors. But their wish never came true.
What made you want to become an actress?
I became an actress to fulfill their wish of seeing me as one. I enrolled myself at the Anupam Kher Acting School. I then completed a few courses in theatre.
How did films happen to you?
I first went on to do some TV serials. But since TV was never my target, I gave it up. I want to excel in Bollywood but I know well that it's not easy. For that, either you have to be a star kid or have a Godfather. With that, I started searching for opportunities down South.
It's around this time that the director of 'E Ee' happened to contact me. I was selected from a poll of around 450 profiles.
What clicked for you with respect to bagging this film?
I was asked to emote a scene done by Genelia in 'Bommarillu'. But since I don't know Telugu, I took the help of my Telugu-speaking neighbours and learned the dialogue. I sent them my act and they liked it. Just as Genelia's name in that film is Hasini, my name in this film, too, is Hasini.
I feel fortunate to be getting introduced in a role like this. To begin with, Hasini is an arrogant girl. She later falls for the hero and becomes quite romantic.
Do you think you have got a deserving role?
If somebody wants to see how talented I am, I will ask them to watch 'E Ee'. I was always looking for that one chance to prove my mettle. And with this film, I have got one.
How was it working with your co-stars?
It was great working with Sudhakar (yesteryear comedian, who is playing a key role in the movie). His suggestions helped me a lot. Director Ram Ganapthirao garu extracted a nice performance from me. 'E Ee' is the kind of film you would want to watch with your family.
What are your upcoming movies?
I am getting offers and a few of them are currently being discussed. I will let you know once they are finalized.
Related News
Actress Photos
Anupama Parameshwaran
Rashi Khanna
Aishwarya Rajesh
Payal Rajput