I don't put restrictions on myself: Aadhi Pinisetty
Tuesday, April 3, 2018 • Telugu Comments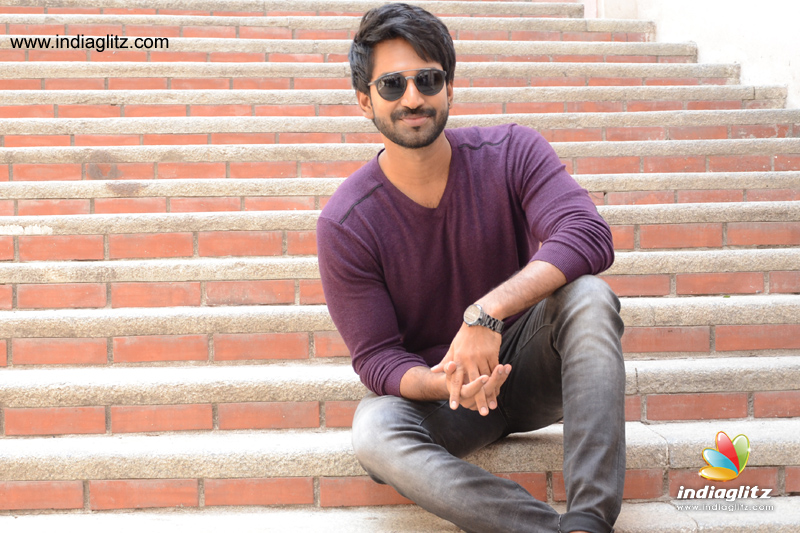 Aadhi Pinisetty, who has played a key role in 'Rangasthalam', is content. In this interview, he talks about the experience of working on the blockbuster. And he is clearly enjoying the success.
More than happy:
I have come to Hyderabad today because I couldn't make it to yesterday's Thank You meet. I wanted to speak on such a big success like 'Rangasthalam'. Right since 'Sarrainodu', I have been getting a tremendous response for all my roles, be it in 'Ninnu Kori', 'Agnyaathavaasi', or 'Rangasthalam'. I am more than happy as an actor.
Kept it as a secret:
I didn't tell my parents that Kumar Babu's character dies in the movie. May be, they would have said no had I told them. I did this role because it offered me something new, something I had never done. I saw him as a character. I was not influenced even a wee bit.
Good or bad is what matters:
The only priority for me as far as a character is concerned is whether it's good or bad. I am not bothered about its traits - positive and negative. I only look at doing justice to my job. Had I imposed restrictions on myself, I wouldn't have got to do some of the good roles.
More responsible now:
The recognition I have got has only put more fear in me. I now am supposed to be more responsible, and more careful than ever before.
I read carefully every single review. I deem reviews as a learning experience. I try to learn lessons from reviews and implement it next time.
It was an immediate call:
Every director/writer puts in so much effort in penning a story. That's why I take at least one day before saying no or yes to a role. I think over my suitability for a character. Will I be able to do justice or not? I think on those lines. As for this particular movie, Sukumar garu narrated the story for 2 hours. I didn't take any time to say OK.
A genuine film:
One has to agree that so many good films are being made these days. However, it has been long since an honest, genuine film has been made. It has been very long since we got so involved that we actually cried while watching a movie. If writing 'Rangasthalam' was one thing, making it was another big thing.
The best director
Although I have done only some movies, I can say that Sukumar garu is the best director I have worked with. Right from word go, he feels tensed about a film. He is such a responsible person. If everybody in the movie has done so well, it's because of Sukumar garu. I just followed his instructions.
None else but Ram Charan:
I can't imagine anybody but for Ram Charan in the role of Chitti Babu. He has done it such ease and depth. It's not a joke doing such a role. As a partially hearing-impaired character, he has evoked both laughter and pathos. It's only because of him and Sukumar garu that the film has become a blockbuster. Kudos to Charan for bearing the whole film on his shoulder. I have got an elder brother in real life. With 'Rangasthalam', it's as if I have also got a younger brother.
Everybody else did it:
Samantha got to do a very nativized role. She has performed beautifully with stability. Jagapathi Babu garu and Anasuya, similarly, have done an amazing job.
Be it music, cinematography, artwork and editing, all the departments have put up a stellar job. It takes a lot of patience to do a period film. It's because of the confidence that Mythri Movie Makers gave us that we could progress.
Upcoming movies
I am doing a film with Taapsee Pannu and Ritika Singh. Besides, I am also committed to doing two bilinguals.
Actress Photos
Tejaswi
Nandita Swetha
Catherine Tresa
Jia Sharma