An Anirudh musical
Wednesday, April 17, 2019 • Telugu Comments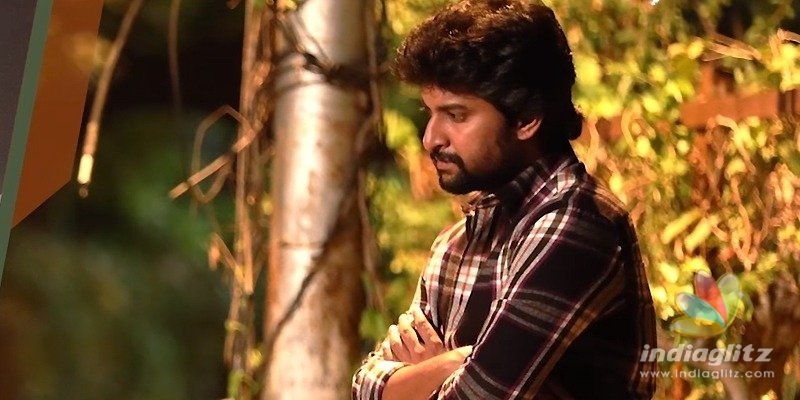 The first single from 'Jersey' is out on Zee Music South.  Here we bring its review.  The other songs will be reviewed as and when they are unveiled by the makers.
Adhento Gaani Vunnapaatuga
Singer: Anirudh Ravichander
Lyricist: Krishna Kanth (K.K.)
At times, Anirudh's songs are unique in the initial segments.  A minute later or so, they become typically familiar to those who have heard the music director's songs in recent years.  Otherwise lively, the 'raga' of this song is an unmistakable rehash of some of the known tunes of Anirudh.  Krishna Kanth's lyrics are soulful, they deserve to be digested by listening on a repeat mode.  The singer's voice only enriches the lines and effectively brings out the joy of being in love.
Spirit Of Jersey
Singer: Kaala Bhairava
Lyricist: Krishna Kanth (K.K.)
The tempo of the song lives up to the title.  The spirited song comes with excellent rendition and earnest crests and troughs. Anirudh's musical flavour is writ large.  The deployment of the guitar, the bass and the solo violin is nimble.  As for the lyrics, they are heroic (read 'Pagalu merupulu choodara').  With cricket as the backdrop, such lines can work big-time.
Padhe Padhe
Singers: Anirudh Ravichander, Shakthisree Gopalan, Brodha V
Lyricist: Krishna Kanth, Brodha V (English Lyrics)
The bedroom song comes with the right mix of seductive lyrics and peppy lines (written in English).  Krishna Kanth's lines are tantalizing.  'Kanulaki kaapala ledule, kalaladi aagani dookude' is creative.  Anirudh croons the song with the kind of spunk shown in composition.  Shakthisree's voice is immersive.  Music-wise, the song is versatile because it has got three shades in total, complete with bumps and ebbs.  All in all, a winner.
Prapanchame Alaa
Singers: Shashaa Tirupati, Inno Genga
Lyricist: Krishna Kanth
The lyrics come with a philosophical and motivational message.  The line that there is a story behind every age mark celebrates aging with grace.  The singer matches the slow breeze-like music with her gentle vocal moves.  Anirudh's music is sans frills.  His tune fits the bill for this romantic song that has got coming-of-age lyrics. 
Needa Padadhani
Singer: Darshan Raval
Lyricist: Krishna Kanth (K.K.)
The lyrics are motivational; they hold a message for the never-say-die wallahs.  It's lovable that the intensity is writ large on the face of the song that has singer Darshan Raval singing with earnestness.  At one level, the 'raga' sounds like a tune straight out of an action flick.  At another, it's a song steeped in poignancy.
Verdict:
A winsome album.  The genres are different, Anirudh's tunes are a whiff of fresh air.  The singers sound 'hatke' everywhere. The situations lend themselves to lyrics laced with high meaning.
Rating: 3/5