'Next Nuvve' suits Telugu audiences' tastes: Aadi Saikumar
Wednesday, November 1, 2017 • Telugu Comments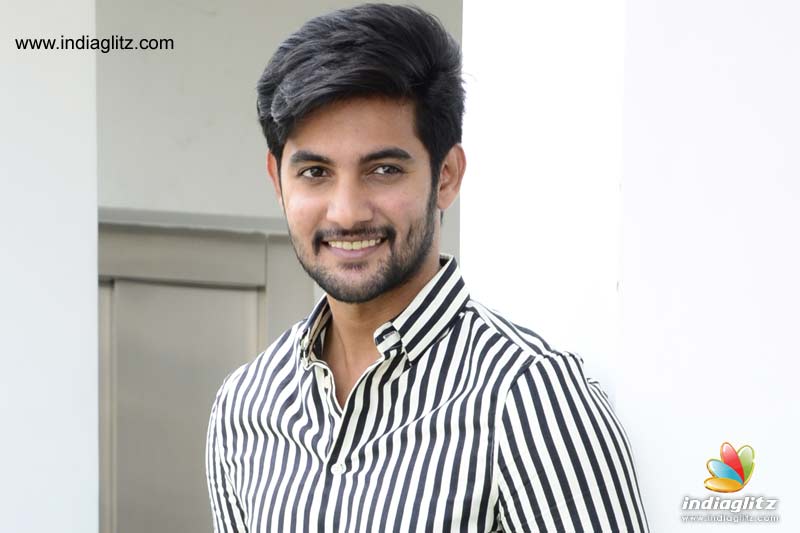 'Next Nuvve', starring Aadi, Rashmi, Brahmaji and Vaibhavi in lead roles, releases on Nov 3. In this interview, Aadi talks about the film, why he feels lucky to have got to do it, and more.
How it all happened:
I had met Prabhakar garu last year. He narrated the story for 20 minutes. I had always known his work. He is a good director, producer and a creative person. Since I know his caliber, I immediately agreed to do the film.
When I came to know that Geetha Arts would be co-producing the movie, I was very excited. He had been involved in writing the script for 1.5 years. In a week's time after I agreed to do the film, I got the offer of 'Shamantakamani'.
How the making went:
The shooting was started in April. It was completed in a single schedule, in just 36 days.
This is the official remake of the Tamil film 'Yaamirukka Bayamey'. But so many changes have been made to the Telugu version. It has been completely nativised.
A fortuitous incident:
Incidentally, I had wanted to do this film in Telugu two years ago. But when I got to know that the remake rights are with Bunny Vas garu, I kept quiet. And finally, fortuitously, the film has been eventually done by me as a lead!
What my character is like:
I am playing a serial director named Kiran, who wants to become as big as Rajamouli garu. But the serial he is doing is 'Samsaram Semiya Upma'! He produces a serial himself and becomes indebted. He floats a resort to make money. It's when the actual story begins. This is an out-and-out hilarious film.
Why I waited to work with Brahmaji:
Ever since I watched 'Venkatadri Express', I had always wanted to work with Brahmaji garu. In that film, he is seen as Sundeep Kishan's brother. Luckily, I got to work with him in this film. Raghu Babu, Posani Krishna Murali and Prudhi garu - everybody's comedy is great.
My upcoming movies:
I am going to do three bi-lingual films in the production of Gnanavel Raja garu's Studio Green. A straight Telugu film in the same production house is also being done.
Related News
Actress Photos
Komali
Heroshini Komali
Ashrita Reddy
Sirisha