Rashmi Gautham on 'Next Nuvve', glam image & more [Interview]
Monday, October 23, 2017 • Telugu Comments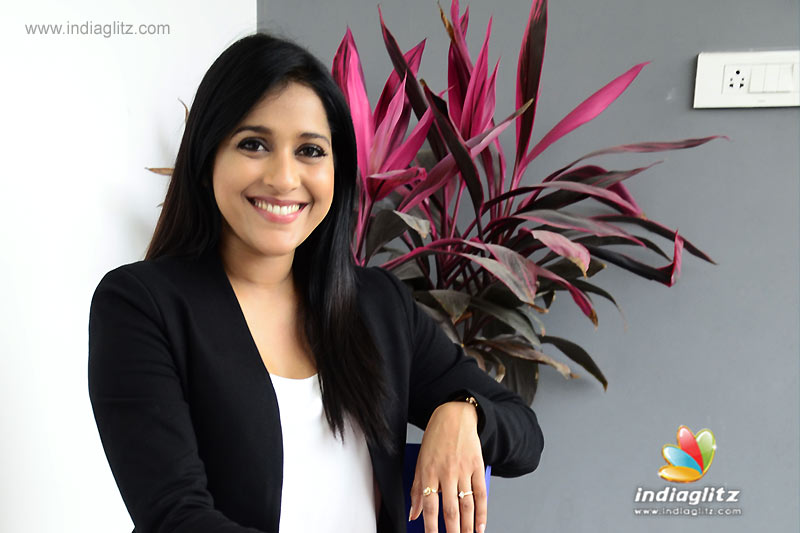 Rashmi Gautham, whose 'Next Nuvve' releases on Nov 3rd, says in this interview that she doesn't mind playing any role as long as it's justified. She talks about her character in her upcoming film and more.
From the trailer, you seem to be playing a not-so-conventional role. Are you the film's first heroine? What kind of comedy can we expect from 'Next Nuvve'?
I am playing a glamorous role in the movie. I will be mostly seen in sarees. I must say that my look is quite good.
There is no such thing as first and second heroine in this movie. It's a concept-based, situational screenplay. All the fun is generated based on the situations. I am playing Brahmaji's sister. And my character's name is Rashmi.
How was it working with a debutante director like Prabhakar?
Since he is an actor himself, it was easy for him to demonstrate to us as to what he expects. We could know it clearly. He being an actor came in handy when he became a director.
Getting to do a Geetha Arts film is no ordinary thing. Are you looking forward to big offers after 'NN'?
So far, so good. I am waiting for the release of 'Next Nuvve' and see what happens later.
What are your expectations from 'NN'?
Although I am no great speaker in Telugu, audiences of my small screen shows have accepted me big-time. I hope that I will receive a similar reception even as a silver screen actress. At the end of the day, however, it's the film's fate that determines popularity.
You are seen as an actress with hotness quotient as your biggest USP. Are you comfortable with it?
I am OK with being appreciated for it. I for one never consciously tried for it. I did such and such roles only because I have been offered them. And I have succeeded in it. After a few years, audiences won't be ready to watch me in glamorous roles!
Would you like to be in the same space as a Silk Smitha?
Yes, definitely. If a role demands something and an act has a rationale, I would do it. A character has to behave as per the situation.
Despite your popularity, why aren't we seeing you in the movies of big stars?
I too don't know. I have not tried to land such offers. I am doing what is coming in my way. Left to me, I would like to work with all directors and heroes.
Is there anything that you tell your makers before signing a project?
I speak to my director about everything with clarity. I am particular about costumes. If I don't like to wear something, I won't do it.
What are your upcoming movies?
I haven't accepted any movie. I am waiting for the right scripts. I am doing a film in Tamil. Besides, of course, I have got TV shows.
Actress Photos
Riya Suman
Shilpa Manjunath
Nandita Swetha
Samantha