Feels light & good
IndiaGlitz [Tuesday, August 21, 2018 • తెలుగు] Comments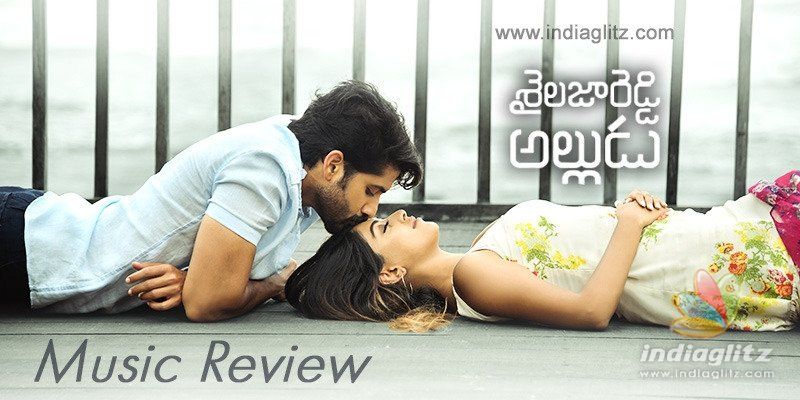 'Shailaja Reddy Alludu' has music composed by Gopi Sunder.  Sirivennela Seetharama Sastry and Krishna Kanth pen the lyrics.  Sid Sriram, Anudeep Dev, Vijay Yesudas, Lipsika, Satyavathi (Mangli), and Satya Yamini render the songs.  The music is out on Aditya Music.
Anu Baby
Singer: Anudeep Dev
Lyrics: Krishna Kanth
Anudeep Dev's voice has a vibrant and soothing aura.  As such, it fits the bill for a song that has the hero getting hyperbolic about the heroine's fit of rage.  Gopi Sundar's music is boisterous and engaging.  There is a clear trace of the beats heard in Devi Sri Prasad's title track for 'Gabbar Singh'.  Krishna Kanth's lyrics evoke a sense of familiarity.  The song's situation is a known trope in Telugu cinema.
Shailaja Reddy Alludu Choode
Singer: Satyavathi (Mangli)
Lyrics: Kasarla Shyam
'Shailaja Reddy Alludu Choode' says it loudly that the son-in-law (Naga Chaitanya) is in serious trouble.  He is sandwiched between a Sivagami-type mom-in-law (a reference to Ramya Krishna's iconic role in the 'Baahubali' franchise) and her Xerox copy, her daughter (Anu Emmanuel).  Between Satyavathi's folkish and instantly catchy voice and Kasarla Shyam's witty lyrics, the song establishes the funny crux of the Maruthi-directed movie.  Gopi Sunder adopts a Teluguish approach, never forgetting to ignore the nativity factor.
Egiregire
Singers: Sid Sriram, Lipsika
Lyrics: Krishna Kanth
As a standalone song, this music and Sid Sriram's voice works.  But having listened to two Sid Sriram-Gopi Sunder melodies in 'Geetha Govindam', one finds this monotonous if not lifeless.  Lipsika's interludes help.  Krishna Kanth's lines are creative and poetic.
Pelli Pandhiri
Singer: Vijay Yesudas
Lyrics: Sirivennela Seetharama Sastry
To an extent, the tuning of the song bears an uncanny resemblance to the title track of K Raghavendra Rao's 'Sundara Kandaku'.  Sirivennela's lyrics don't tread a beaten path and are inventive.  Vijay Yesudas' voice sounds like his father's and is heavy for the mood of the song.  A less verbose voice could have been chosen.
Thanu Vethikina
Singer: Satya Yamini
Lyrics: Sirivennela Seetharama Sastry
The tempo of the song, in the beginning, is similar to that of 'Yenti Yenti' from 'Geetha Govindam'.  The song works slowly but steadily and is a worthy listen.  Satya Yamini's voice is infectiously scintillating.  Sirivennela's lyrics are poetic and we need to put in extra efforts to make sense of their depth!
Verdict:
The album is an engaging package.  Gopi Sunder may not be at his best, but he delivers goods.  The singers and lyricists entertain thoroughly.
Rating: 3/5