Keeping it simple
IndiaGlitz [Tuesday, December 4, 2018 • తెలుగు] Comments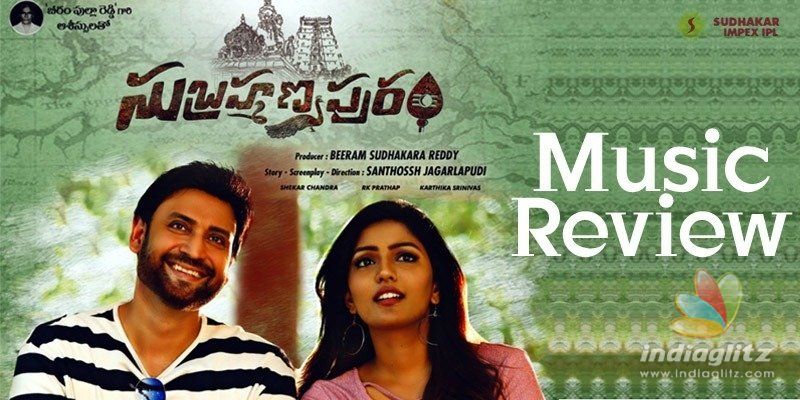 The album of 'Subrahmanyapuram' is out on Madhura Audio.  Music director Shekar Chandra is joined by lyricists Suresh Banisetti, Puranachary and Jonnavithula Ramalingeswara Raj.  Anurag Kulkarni, Nuthana, SP Balasubhramanyam and Dhanunjay are the singers. 
Ee Rojila 
Singer: Anurag Kulkarni, Nuthana
Lyricist: Suresh Banisetti
Suresh Banisetti's lyrics are imbued with evocating meaning.  The song is rich in the kind of language that befits village-based stories.  Anurag Kulkarni brings an air of the modern, while Nuthana fits the bill as the voice of a traditional-minded girl.  Shekar Chandra's music is apt and is a cross between old-style music with some recent sounds.  
Friendship 
Singer: Dhanunjay
Lyricist: Puranachary
Puranachary's lyrics are rudimentary.  They talk about the indulgences and emotions surrounding friendships in a plain language that befits characters in the upper primary school.  Dhanunjay's voice makes an impact.  He makes it sound like a DSP number somewhat.  Shekar Chandra dishes out a passable number, music-wise.  
Saho Shanmuka 
Singer: SP Balasubhramanyam
Lyricist: Jonnavithula Ramalingeswara Raj
The initial sound has a 'Baahubali' hangover.  For a song that starts off like an indistinct one, singer SPB takes it to the next level with his earnest voice.  Jonnavithula's high-sounding lyrics meet their musical equivalent in Shekar Chandra's rousing sound.
Verdict:
For a theological thriller, it's a bit curious that the album has a romantic song and a friendship song, relegating a devotional to the third place.  Shekar Chandra is enabled by able voices and lyrics.
Rating: 2.5/5