A Gopi Sunder album
IndiaGlitz [Friday, June 8, 2018 • తెలుగు] Comments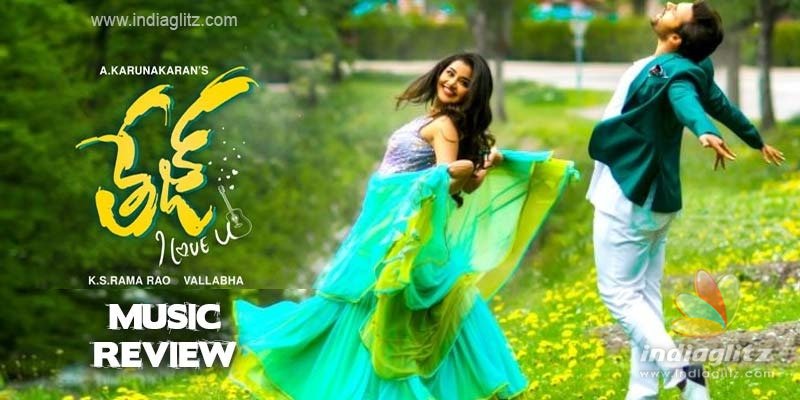 'Tej I Love You', whose music is by Gopi Sunder, is directed by Karunakaran.  Starring Sai Dharam Tej and Anupama Parameswaran in lead roles, the film's songs are out, one song at a time.  Its full album will be released on June 9 on Aditya Music.
Andhamaina Chandhamaama
Singers: Haricharan, Chinmayi
Lyrics: Sahithi
One of the few duets with Telugu-only sentences, this song has exalting lyrics by the sublime Sahithi.  The stanzas are like an esoteric conversation between two lovers.  Haricharan and Chinmayi give their best output.  The depth in their voices is enough for the song to have a haunting ring.  Music director Gopi Sunder, while maintaining his melodious style, gives the song an Anup Rubens-like feel.  There is a trace of 'Manam' somewhere.
Nachuthunnade Vachi
Singers: Haricharan Seshadri
Lyrics:  Pothula Ravikiran
'Nachuthunnade Vachi' is clearly a rip-off.  Music director Gopi Sunder draws from his own tune from Nani's 'Gentleman' (read the song 'Mottamodatisari').  While the tune of the stanzas is clearly a cousin of the said song, the vibrancy and brightness of the 'Bhale Bhale Mogadivoy' song is missing on the whole.
Lyrics by Pothula Ravikiran, once again, are in chaste (almost) Telugu.  Karunakaran ensured this quality even with the first single titled 'Andhamaina Chandhamaama'.  Lines like 'Sarigamalatho sneham chesthe samaramke ika svasthe' sound really cool.  Haricharan Seshadri's lively vocals only add to the beauty of the lyrics.