Dir Jeeva Shankar reveals exclusive details about 'Yaman'
Wednesday, February 22, 2017 • Tamil Comments

Listen to article
--:-- / --:--



After the super hit thriller 'Naan' which launched Vijay Antony as a hero who is now one of the leading stars of Kollywood and a forgettable second outing with 'Amara Kaaviyam,' young director-cinematographer Jeeva Shankar is ready with his third film 'Yaman' scheduled to hit the screens this Friday (February 24, 2017).
Only the teaser of 'Yaman' revealed that the film deals with politics which is currently the hottest topic in Tamil Nadu.
In his exclusive interview to IndiaGlitz, Jeeva Shankar shared some interesting information about 'Yaman',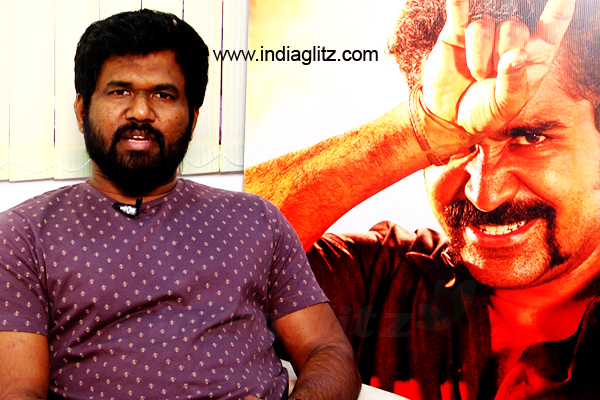 Is it a planned strategy to release a political film now? Does the film have any connection with ongoing changes in Tamil Nadu politics?
"Yaman story does not have any connection to the current politics in Tamil Nadu.I completed this script in November 2015. We had even decided the teaser and trailer release date well in advance. But when the trailer released it matches with the ongoing trends in TN politics and it is nothing but a coincidence. Generally I write my scripts shot by shot. Even the pose of Vijay Antony in the poster where he keeps his right hand on his forehead was written in 2015 itself."
This is your second film with Vijay Antony. How did it happen?
"Vijay Antony knew the story idea of the film. He okayed the project with me without even listening to full screenplay We are friends for over 20 years. He also has a lot of trust on me as technician. That's what prompted him to produce 'Naan'. He started this project with the same confidence. Only after two months i narrated the full script to him. "
Why Thyagarajan as villain?
"Thyagarajan sir's character is a strong one. His name is Karunakaran. I wanted some one who has a physique of a charismatic leader. I also wanted a rare option. I narrated the script to Thiyagarajan sir and he immediately allotted dates. He was so passionate like a newcomer. He was strictly punctual and gave his best. He was ready to go for any number of takes and did not demand any special privileges like caravan."
This is your second film with Miya George also. Tell us about that
"The script demanded a 25-26 year old fair skinned actress. She is a cine artist in the film. Her character is completely contrast to the one she played in 'Amara Kaaviyam'."
What are the difficulties you faced while working in the film?
"It was a learning experience. This film is scale wise very big. There are so many characters and crowds involved in many scenes. This film is a tough task from scripting level itself. Since I am the cinematographer the work was challenging but we could save time. We originally planned to shoot the film for 75 days but we completed it in 72 days. We enjoyed working in this film. it is a completely different and a bigger film than 'Naan' and 'Amara Kaaviyam'.
What will 'Yaman' offer to the audience?
Its a pure entertainer. The film will entertain you completely from first frame to last frame. At the same time it will be a film that will instigate you to think. Audience with political consciousness will agree this film. Even those who don't have interest or knowledge will reach the basic level of understanding about politics through this film.
Follow us on Google News and stay updated with the latest!
Follow