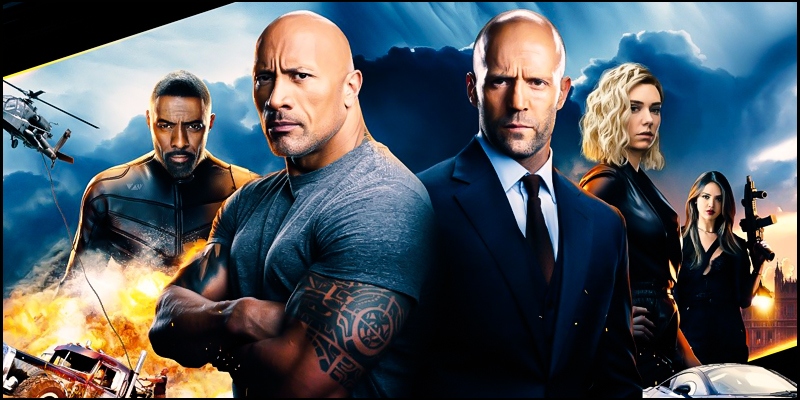 Fast and Furious Hobbs and Shaw - The stars hold it together
Luke Hobbs and Deckard Shaw the two opposing characters in the past few 'Fast and Furious' films team up for this spinoff directed by David Leitch (Deadpool 2).  Whether this action-banter-chase-banter-shootouts-banter and more banter flick will satisfy both the franchise loyalists and the general crowd remains to be seen.
Hattie Shaw (Vanessa Kirby) an MI16 agent on a mission to retrieve a deadly virus called Snowflake which could be used to wipe out half the human population injects it into herself as the hitman of the villain Brixton Lore (Idris Elba) finds her.  As Shaw escapes the cyber genetically enhanced Lore the M16 and CIA decide to bring in our men Luke Hobbs (Dwayne Johnson) and Deckard Shaw (Jason Statham).  Well anyone who has seen the last four F & F movies knows that the two macho men can't stand each other and the rest of this mindless actioner is how they manage to stick together to save the world from the hard to destroy madman.  New plot isn't it?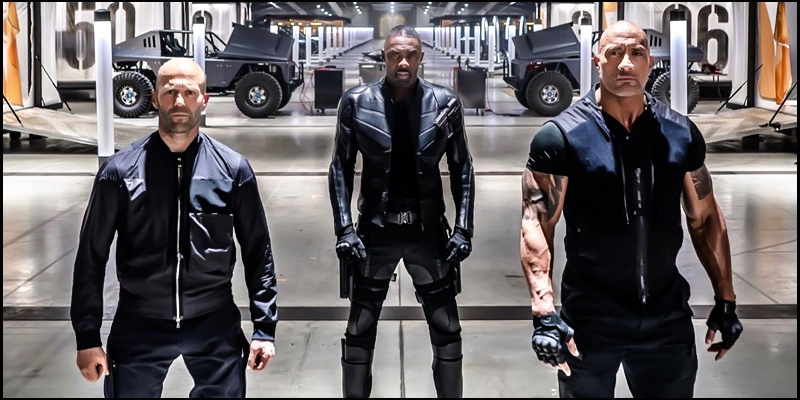 Dwayne Johson and Jason Statham are pretty much evenly placed in 'Hobbs and Shaw' and its fair to say that they are both a delight to watch not only when their fists are flying but also when they bad-mouth each other every single chance they get.  Watch out for Mike Cockismall and when they spit out what they most hate about each other.  Rest of the way they do what they do best ride fast cars, smash the henchmen to pulp and enjoy a shootfest.  Vanessa Kirby as Deckard's sister Hattie is the breath of fresh air in this mix who is appealing all the way whether she is doing a leg lock on her enemies are sharing tender moments with the male leads. The dashing Idris Elba plays the half man half machine kind of villain but one should his characterization is pretty disappointing as he is all talk and shows little intelligence and asking the heroes to join him is funny.    Hellen Mirren, Kevin Hart and Ryan Reynolds appear in delightful cameos while Roman Reigns is wasted not even getting to show his signature move.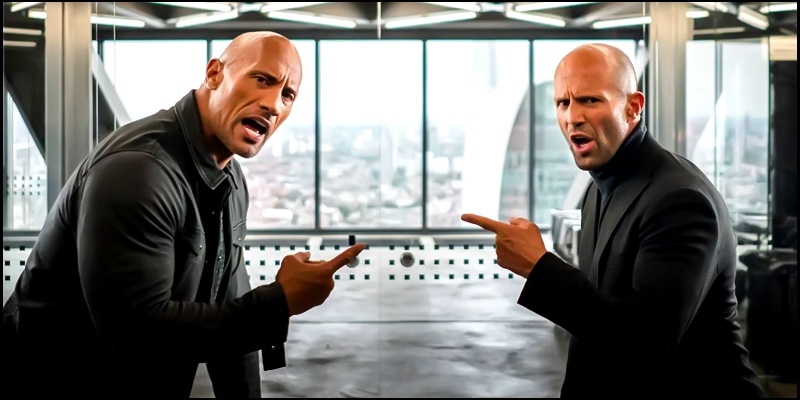 What works in 'Fast and Furious Presents Hobbs and Shaw' apart from the chemistry between the leads is the well-choreographed stunts and action sequences.  The set piece that takes the cake is fighting the cyber villain in good old Samoan style and wait! the helicopter versus old jeeps chase is simply awesome.
On the downside, logic takes a permanent holiday and somehow the villain does not measure up to the two heroes in spite of all that futuristic angle attached to him.  The dialogues are cheesy and seem forced into situations and the mandatory family angle is crammed down the throat as well.  A major part of the second and third acts test the patience saved by a satisfying end though.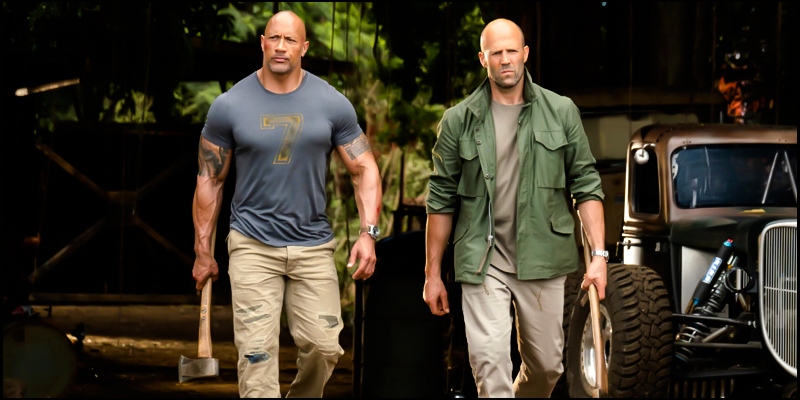 David Leitch as expected has shined in pulling off the action and stunt sequences but has sadly not brought his "Deadpoolish" laugh out loud humour and organically sentimental scenes to 'Hobbs and Shaw'.  On the whole, this one is an indication that the franchise is surely reaching its saturation point.
Verdict : Go for this one if you are a sucker for nonstop action of any variety and for Statham, Johnson and Kirby.
 
Rating: 3 / 5.0
Showcase your talent to millions!!
Write about topics that interest you - anything from movies to cricket, gadgets to startups.
SUBMIT ARTICLE