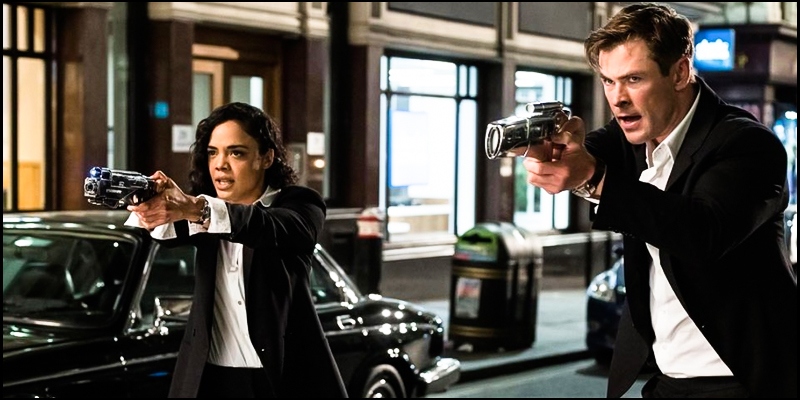 MIB : Fails to recreate MIB Magic
Aliens, so what else is new one might ask when we have MIB on the prowl. Well, two new agents took over 7 years after Will Smith left. The first 3 parts worked largely because of Will Smith's PUN and to an extent the solidity of Lee Jones, that no-nonsense attitude when the other partner is reckless; and of course, the "Saving the Earth" subject was done with enough interest to keep our focus unfazed. MIB:I is the inclusion of Agent J played by the talented Tessa Thompson, she is at her best comfort zone able to kick some ass and also quip some one liners to her already suave and worked up partner – Chris Hemsworth. With all the ingredients of an engaging screenplay, MIB : I still finds some roadblocks while trying the save the day.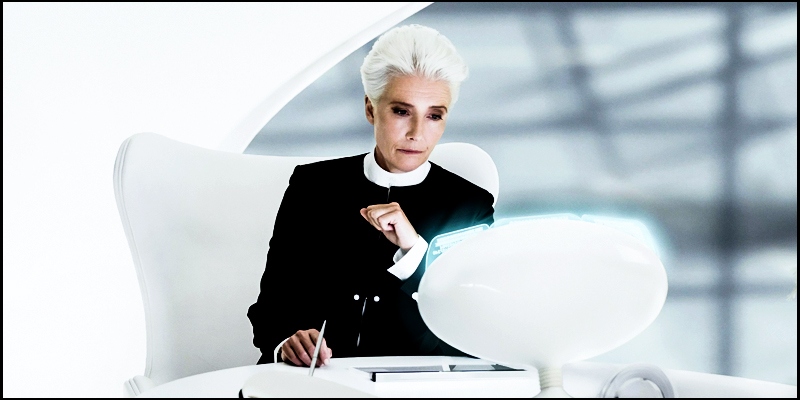 Agent T ( Liam Neeson ) and Agent H (Chris Hemsworth) start off by saving Paris from an Alien attack, the usual formalities of establishing MIB's motto and vision is in progress. We see Tessa as J, a girl who happened to witness her parents getting zapped to delete the memories of encountering an Alien, however the little girl that she is ; grows up determined to join the agency wherever it is. Soon enough, she is assigned a case with H. Around this point is when you start thinking about the earlier MIB series. The relationship between the two main agents is one of the key talking points of MIB. K was the uptight, rule-abiding agent while J was the one easy-going, reckless dude who somehow got things done. However, both had mutual respect. M and H are different. H appears to be arrogant and a man who always thinks that he's doing the planet a favor, and everyone should follow him. However, his attitude evolves over the course of the film. M, on the other hand, is the eager newbie who is initially in awe of her partner. She is smart and can think on her feet. Both characters share the same taste for snarky comments and comebacks. The problem starts when its quite unclear if these duos are in love or just have a professional affection, the ups and lows obviously do not gel as it is supposed to be.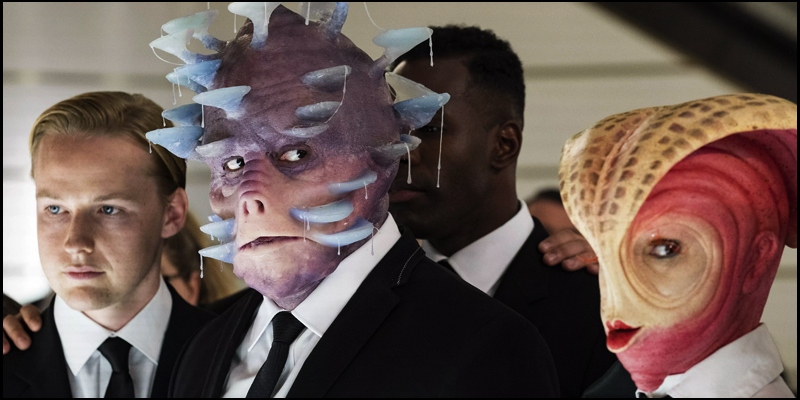 Along the way, they befriend an elvish goofball named Pawny voiced by Kumail Nanjiani, who pledges his loyalty to Agent M and becomes her pocket fighter at all the right moments. Pawny's the funniest creation in a movie that often doesn't go far enough with its outlandish parade of bug-eyed creations, as Industrial Light and Magic populates the story with an anonymous parade of half-baked creations. These include Riza (Rebecca Ferguson), a criminal warlord with three hands who otherwise looks like Rebecca Ferguson in a sparkly wig, and Rafe Spall buried in green makeup. Unfortunately, the 115-minute flick is hampered by a listless script from Matt Holloway and Art Marcum. The jokes come thick and fast, but aside from a few good lines most of them fall flat.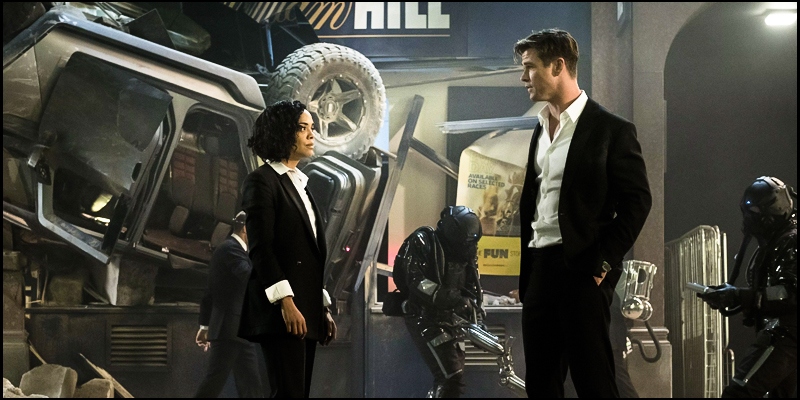 Finally, Men in Black – International with 114 minutes is clearly too long, which makes the deficits even more apparent. If they had cut the film more compact and spiced with much more humor, you could easily overlook the blunt tested story and foreseeable turns much easier. And so this international offshoot of the Men in Black is unfortunately a visually pleasing movie that ends on a note with "Damn, why did it not be better".
Verdict :  MIB is a special effects overload and the CGI is exhaustive. What works is the lead pair of Tessa and Chris who are fresh out of Thor Rangnorak. Go for this time pass movie.
Rating: 2.5 / 5.0
Showcase your talent to millions!!
Write about topics that interest you - anything from movies to cricket, gadgets to startups.
SUBMIT ARTICLE