Bill Murray Opens Up On Why He Agreed To Do The 'Ghostbusters' Reboot Cameo
Tuesday, September 1, 2015 • Tamil Comments

Listen to article
--:-- / --:--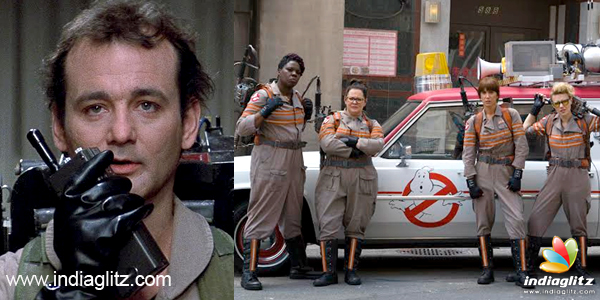 Bill Murray, the star of the Original 'Ghostbusters' will be making a cameo in director Paul Feig`s upcoming female-led 'Ghostbusters' reboot. The actor finally opens up on what convinced him to take up the role.
Murray told, 'You know, they were incredibly nice to ask me, and I really enjoyed being there. They have such a jolly group, and they are going to have great success with this project. I didn`t want to overshadow [them] or anything, and I feel really good about it.'
It must be noted that Murray spent years not reprising his role as Peter Venkman and he still is. As of now, his cameo in the 'Ghostbusters' reboot is said to be a different character. In addition, he was only convinced since he found the film's core cast to be immensely talented.
Speaking about the film's female-led cast, Bill said, 'I like those girls a lot. I mean, I really do. They are tough to say no to. And Paul is a real nice fellow.'
Although Murray was hesitant initially, he didn`t want Feig's film to be viewed negatively by the audiences since he chose to pass the role. So, he finally agreed to appear
Murray said, 'I thought about it for a very long time. Like, many, many months. No, that`s not right. I was seriously thinking about this for years, really....It kept eating at me, and I really respect those girls. And then I started to feel like if I didn`t do this movie, maybe somebody would write a bad review or something, thinking there was some sort of disapproval [on my part].'
Follow us on Google News and stay updated with the latest!
Follow