'Jurassic World' Beats 'Avengers' To Become Third Highest-Grossing Movie Of All Time
Thursday, July 23, 2015 • Tamil Comments

Listen to article
--:-- / --:--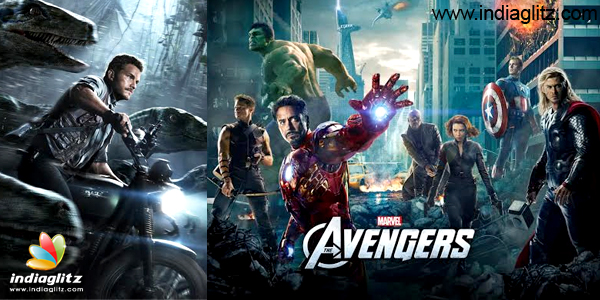 'Jurassic World' is now officially the third highest-grossing movie of all-time. The film has climbed up to the top three spots after taking down the 2012 Marvel blockbuster 'The Avengers', which had held the position for three years now.
'Jurassic World' has so far earned an estimated $1.522 billion at the global box-office knocking down 'The Avengers' to the fourth spot ($1.520 billion).
'Jurassic World' is the sequel to Steven Spielberg`s classic 'Jurassic Park' and has dominated box office collections worldwide ever since it opened in June and en route has shattered and created several other benchmarks.
It must be noted that the Chris Pratt starrer is still running successfully in theatres worldwide and only time will tell if the film can go the extra mile to climb up into the top two spots currently being held by James Cameron's films 'Avatar' and 'Titanic'.
Follow us on Google News and stay updated with the latest!
Follow