'Star Wars: The Force Awakens' Villain Kylo Ren Is Not A Sith Lord
Friday, August 28, 2015 • Tamil Comments

Listen to article
--:-- / --:--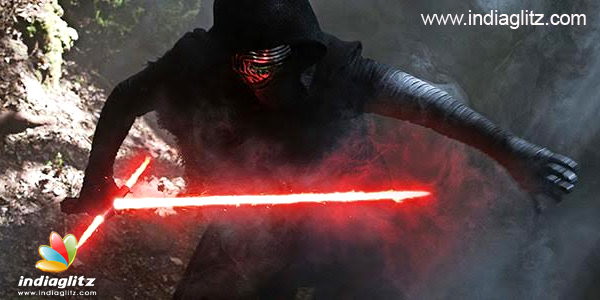 Some are calling him the villain in the upcoming 'Star Wars: The Force Awakens'. While some others say he's Darth Vader`s biggest follower. Whatever may be the scenario, the character's story still remains shrouded in much mystery. However, we now have word from director J. J. Abrams of this year's most anticipated film that Kylo Ren is NOT a Sith.
Adam Driver who plays Kylo Ren in this year's biggest blockbuster will be seen wielding his cross guard lightsaber as more of an agent for an even bigger baddie in the film; quite similar to Darth Vader was an apprentice/servant to Emperor Palpatine in George Lucas's 'Star Wars' Original Trilogy.
The Sith are an evil cult that embraced the Dark Side of the Force and wreaked havoc and terror upon the galaxy in the six Star Wars films that have come out so far in the franchise's 40 years' history.
Abrams said, 'Kylo Ren is not a Sith. He works under Supreme Leader Snoke, who is a powerful figure on the Dark Side of the Force'.
Snoke is none other than the intense voice-over narrating in the first 'Star Wars: The Force Awakens' trailer that hit online in November 2014. As of now, we know that the character Snoke will be a digital motion-capture performance done by actor Andy Serkis. Serkis already has to his credit donning motion-capture roles such as Gollum in 'The Lord of the Rings' trilogy and as Caesar in the new 'Planet of the Apes' franchise.
So, the question now in debate is if Ren isn`t a Sith, who or what exactly is he? Abrams did reveal earlier this month that Kylo Ren comes from a new mysterious band known as The Knights of Ren. It is unknown for now how Kylo transfroms from the cultish group into the First Order, more details are expected to come out 'The Force Awaken's nears its release.
Follow us on Google News and stay updated with the latest!
Follow