'Wolverine' Star Hugh Jackman Seriously Considering Playing 'James Bond'
Friday, September 4, 2015 • Tamil Comments

Listen to article
--:-- / --:--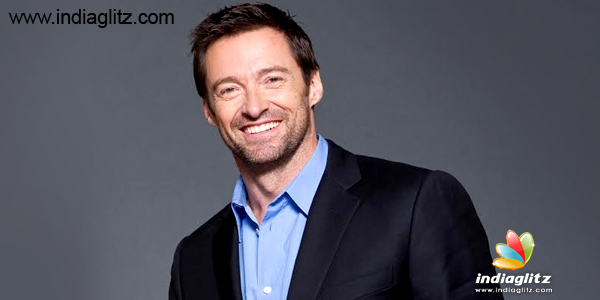 Hugh Jackman who is more popularly known by fans world over for playing the comic book superhero 'Wolverine' in the 'X-Men' movies is preparing hard for one last time for his next and final 'Wolverine' movie set for a 2017 release. However, there's now news coming out that he'd be a fit candidate for James Bond. Appearing on an Australian television show, the charismatic actor showed interest in playing the British super-spy. Incidentally, Hugh was earlier considered for the part back in 2002 when producers approached him for replacing Pierce Brosnan ('Tomorrow Never Dies' and 'The World Is Not Enough'), but chose to turn he opportunity down since he felt "it would box me in too much."
Hugh said, "At the time I was just about to do X-Men 2 and I was like, Ah, I don`t think it`s the right time'". And, when asked if he'd be interested in playing the super-spy now, the 46-year-old actor simply said, "I`d seriously consider it."
Daniel Craig, the actor currently playing James Bond has recently made comments that speculate his upcoming Bond flick 'Spectre' could be his last time playing Agent 007.
If that were the case and Hugh landed the elite role, he would become the second Australian actor to play James Bond. George Lazenby was the first Australian to play the role once in 1969's 'On Her Majesty's Secret Service.'
Meanwhile, check out the synopsis of 'SPECTRE'; the next installment in the James Bond franchise.
"A cryptic message from the past sends James Bond on a rogue mission to Mexico City and eventually Rome, where he meets Lucia Sciarra (Monica Bellucci), the beautiful and forbidden widow of an infamous criminal. Bond infiltrates a secret meeting and uncovers the existence of the sinister organisation known as SPECTRE.
Meanwhile back in London, Max Denbigh (Andrew Scott), the new head of the Centre for National Security, questions Bond`s actions and challenges the relevance of MI6, led by M (Ralph Fiennes). Bond covertly enlists Moneypenny (Naomie Harris) and Q (Ben Whishaw) to help him seek out Madeleine Swann (Léa Seydoux), the daughter of his old nemesis Mr White (Jesper Christensen), who may hold the clue to untangling the web of SPECTRE. As the daughter of an assassin, she understands Bond in a way most others cannot.
As Bond ventures towards the heart of SPECTRE, he learns of a chilling connection between himself and the enemy he seeks, played by Christoph Waltz."
Follow us on Google News and stay updated with the latest!
Follow