Leonardo DiCaprio Shoots For Oscar In His Next 'The Revenant' Trailer
Saturday, July 18, 2015 • Tamil Comments

Listen to article
--:-- / --:--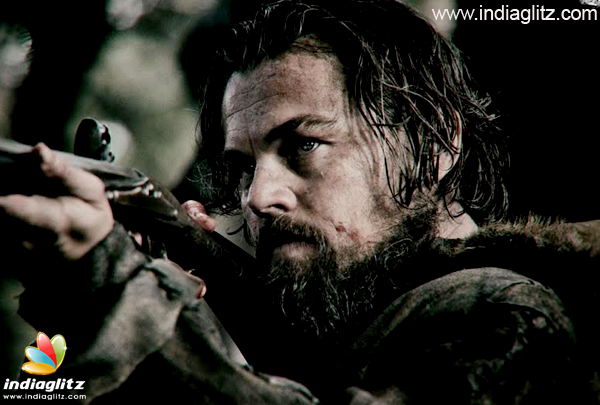 The first trailer for Leonardo DiCaprio's next 'The Revenant' has been released by 20th Century Fox. The film is being co-written and directed by Oscar Winner Alejandro G.Iñárritu (Birdman) and is set for a limited release in theaters on Christmas Day. The action adventure movie will open to a wider audience on January 8, 2016.
Check out the trailer below:
Here is the film's official synopsis:
"Inspired by true events, The Revenant is an immersive and visceral cinematic experience capturing one man`s epic adventure of survival and the extraordinary power of the human spirit. In an expedition of the uncharted American wilderness, legendary explorer Hugh Glass (Leonardo DiCaprio) is brutally attacked by a bear and left for dead by members of his own hunting team. In a quest to survive, Glass endures unimaginable grief as well as the betrayal of his confidant John Fitzgerald (Tom Hardy). Guided by sheer will and the love of his family, Glass must navigate a vicious winter in a relentless pursuit to live and find redemption."
'The Revenant' boasts a talented cast in the form of Tom Hardy, Domhnall Gleeson and Will Poulter. The film is based on the novel by Michael Punke. Mark Smith and is being produced by Arnon Milchan, Steve Golin, David Kanter, Keith Redmon, and Iñárritu.
Leonardo DiCaprio, Tom Hardy, Will Poulter, Domhnall Gleeson, Lukas Haas, Kristoffer Joner, Brad Carter.
Follow us on Google News and stay updated with the latest!
Follow